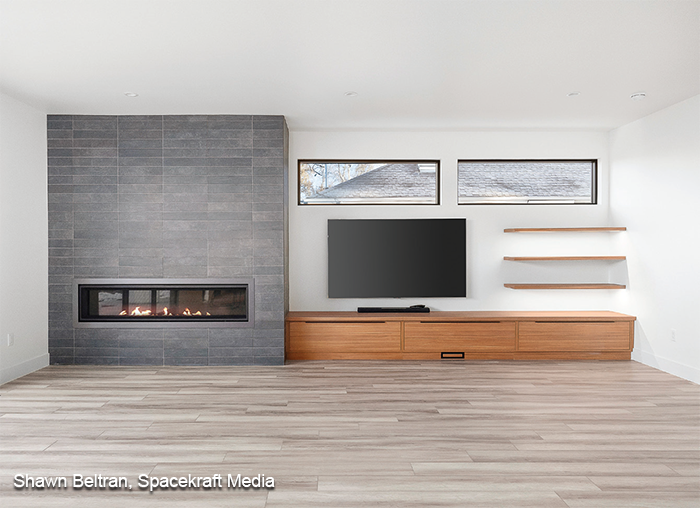 Idea House: Mountain Modern TV stars, Revolve Design-Build, on why the Passive House is the pinnacle of modern home building
When we last featured Revolve Design-Build (Revolve), the world – let alone the US building industry – was a very different place in which live and work. Even that feels like an understatement.
The year was 2018 and Revolve had just been included in our Colorado Spotlight Section. Within just a year and a half, the pandemic hit and threatened to disrupt every shade of normality, and many US building firms were knocked back. Curiously, though, as Revolve President Jared Phifer points out, in that initial year of the Covid-19 outbreak, things weren't as bad as the company expected.
"We were really busy, people were taking contracts, and – simply put – we had work," he recalls. "'It is going to be alright,' I remember thinking. That and being incredibly thankful. Fast forward a couple of years, the tide began to change. Things got worse and more and more challenges began to arise.
"I don't think we could have predicted just how much the supply chain was going to be affected by it all," Jared continues. "Finding materials became a real task; they ran out left, right, and center! Every month, there was a new shortage: one day it was a certain kind of lumber, the next it was spray foam…"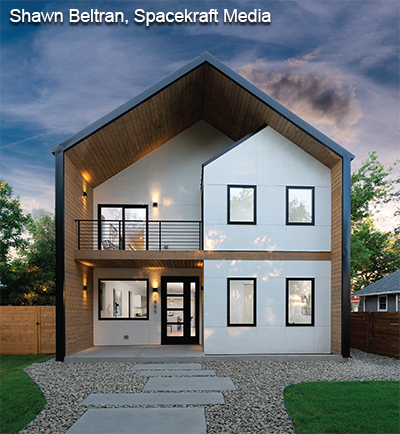 "At one point it was impossible to even get hold of a bucket!" adds Joel Phifer, CFO at Revolve, with a laugh. "There seemed to be no rhyme nor reason at certain points. Despite this unpredictability, we still managed to double the size of the company in 2020, bringing on lots of new staff, which was an important moment for us." With that size increase, Revolve was able to add its very own design division, leading to a company rebrand and the addition of in-house architects and interior designers.
Keeping promises
Although no one could predict the peak of the pandemic's disruptive powers, Revolve still managed to learn a lot about itself as a company. "First and foremost, we learned that, yes, we could even finish houses amid a global crisis," says Jared. He's proud of the company, you can tell, and it's refreshing to hear someone talk so passionately about the capabilities of the business that they have created.
"We learned that our offering is still exceptional," he says. "All that changed was our means of delivery, the way we communicated, and the expectations we put forth to our clients. Then, of course, it was a priority to cover the practical side of operations; we began to order everything well in advance during the design process, prioritizing those we knew would have longer lead times. We even began to fill storage containers with materials, ensuring we could keep to the timeline that was promised."
Specific culture
This year, Revolve is celebrating its 20th anniversary, which, given what we have just talked about, is even more significant for the family-owned company. How does that make the Phifer team feel? "It makes me feel old!" Jared jokes. "No, it makes me feel an awful lot of pride for our team. It's a great achievement to be in business for this long – we must be doing something right! That's what I really care about: looking after our people and the business, since this is the foundation all our projects are built on."
Picking up on that point, Interior Design Lead Amber Phifer is keen to talk about Revolve's environment. "We have a very specific kind of culture here," she says. "Everyone knows us personally. In the height of the pandemic, this factor was essential to ensure the ship kept sailing. We held on to it and refused to give up, going through the necessary pain points but never losing sight of our ideals.
"We have established a crew of people who all work hard – yes, for the company, but also for each other," Amber goes on. "We are all friends here, and there's nothing better than working with your friends each and every day; that's a core reason why we are still here doing this thing two decades later. Our people aren't afraid to grow, change, and transform with every project. We operate with the mindset of allowing the work and the world to teach us how we can each do better. Saying that, we know there is more to life than lumber and spray foam. We are here to do our best – and that is always enough."
Landmark efficiency
In the time since we last spoke, Revolve's design and build focus has – like its team – transformed in several ways. However, one that sparks particular interest is the Passive House (Passivhaus) concept.
Passive House is an international building standard that can reduce energy use by as much as 90 percent when compared to conventional construction methods. Landmark energy-efficiency is achieved by a unique exterior envelope, itself created by an array of factors: wall thickness, continuous insulation, air-tight barriers, and triple-pane windows.
"As a Passive House-certified business, we are focused on creating highly energy-efficient homes for all," Jared explains. "We are endeavouring to incorporate the building standard into our designs; we champion it with our clients and will soon be finishing a Passive House project in Pine, Colorado. It is currently framed up and we are due to install windows and a weather wrap system shortly, creating an air barrier with a double wall base.
Simply the best
"We are continuing to work with Emu, a research-based company that carries out the certification process with Darmstadt, Germany," he concludes. "These projects are great because they are 100 percent custom, beautifully designed, and exactly what the client wants. However, with them, we also get to push the envelope in terms of what is possible. In the coming years, we want to be able to promote the Passive House standard further and increase our national coverage. It really is the way forward in terms of modern home building. Not only does a Passive House provide exponential value, but it also means the best air you can breathe (since allergens are filtered out), the most insulated you can be, and the healthiest and most energy efficient home you can build. For us, it's simply a no-brainer."
www.revolvedb.com