Ian Barrow explains why organizations can't compete on wages alone; listening to what the people want is the way forward 
US construction companies are facing many challenges at the moment, including economic uncertainty, high material costs and skilled labor shortages. With organizations struggling to find enough workers, and the gap between labor supply and demand widening, competition for talent is becoming fierce. In the face of such uncertainty, businesses may be tempted to deflect to salary increases as a means of outcompeting their competitors. However, construction leaders must refrain from entering a war of wages.
Salary is the easiest tool to harness when attracting talent, but a high pay package simply won't retain a workforce in the long run.
The construction and homebuilding industry will need to attract an estimated 546,000 additional workers on top of the normal pace of hiring in 2023 to meet the demand for labor, according to a proprietary model developed by Associated Builders and Contractors. Faced with an urgent skills shortage, construction leaders need to attract as many new faces into the industry as possible and importantly, retain them.
But how can they achieve this?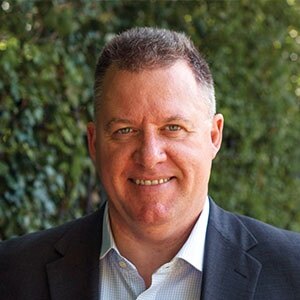 Well, the answer is definitely not through salary competition! To attract workers, 72 percent of contractors increased base pay rates in 2022 and about a third boosted bonuses and benefits. This war of wages may seem the easiest way to attract and keep labor but it'll likely increase rather than reduce staff attrition as workers will simply jump from one company to another in search of the highest salary.
The reasons workers are attracted to a particular company – and then choose to stay – is far more complex than what is in each month's pay packet, from quality of leadership through to their sense of belonging. However, to determine what's important to your people, you need to ask them. More importantly, you need to act on their responses.
This might sound simple, but it's obviously not as easy as calling a meeting and asking everyone what they want. For a start, there are ten key factors that impact employee engagement, and it's important to find out what your employees think and how they feel in relation to each of them.
These include: the quality of senior leadership, growth opportunities, teamwork, direct manager relationships, flexible working, empowerment, reward and recognition, wellbeing, diversity and inclusion, and organizational purpose.
Finding out what your employees think about all these fundamental elements requires the collection and interpretation of data, which can then be turned into concrete action so your organization becomes a magnetic place to work, and such a task requires engagement software that is compatible with mobile technology and has been designed to capture and analyze information from deskless workers.
Ideally, the engagement software will send regular surveys to all workers at different points in the employee lifecycle, from their onboarding period right through to their exit. It must also be capable of sending out regular 'pulse surveys', which temperature-check employee sentiment. Always short and snappy, such surveys must be easily accessible to everyone via mobile devices as well as laptops.
The outcome will be a holistic view of what is most valued by your workers, and what is and isn't working. For instance, if a large section of the workforce is feeling unappreciated and taken for granted, an action plan can be put in place on how to improve this – such as the introduction of a reward and recognition initiative. Similarly, if people feel they have few opportunities for career growth, a training and development program may help to turn things around.
Ultimately, the only way construction companies are going to attract and retain new and diverse workers is to make their organization attractive to all. The culture needs to be inviting and inclusive, with plenty of opportunities for people to develop and shine, and everyone must feel part of a company that cares about them as individuals.
Making this a reality means drilling into the existing culture and recognizing what is and isn't working, through an 'active listening' survey-based approach. By having this real understanding of your people rather than basing decisions on assumptions and theories, you can bring about real cultural change that makes your company an appealing destination for all.
Ian Barrow
www.workbuzz.com
Ian Barrow currently serves as the Client Services Director at WorkBuzz, and has been partnering with organizations to help them become more effective for over 25 years. Working primarily at Board and Senior Management Team levels, he has supported businesses in identifying, understanding and improving the core drivers of their culture, employee engagement and employee experience. He has also been involved in research and consulting in a number of senior roles, and has developed new business divisions for many companies across the UK and global markets.