How to renovate your kitchen for less
Reuse, recycle, upcycle
Renovating your kitchen can be one of the most expensive undertakings you'll face when updating your home. Kitchens themselves aren't cheap and add to the mix appliances, labor and flooring and your budget will need to be sizeable at best.
However, there are ways you can renovate your kitchen for much less without compromising on the finish or the final look. I'm Looeeze Grossman, founder of The Used Kitchen Company and here are my top six ways to renovate your kitchen for less.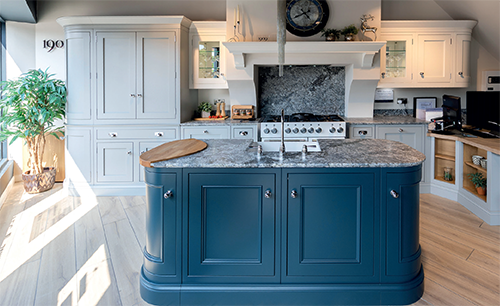 1. Sell your existing kitchen
One of the easiest ways to save on your kitchen renovation is to make some cash towards it by selling your existing kitchen. The average kitchen only lives out half of its life expectancy, so this is a great way to not only make some money to put towards your renovation but to also prevent one to two tons of kitchen waste from ending up in landfill. I guess the question should be, can you afford not to sell your existing kitchen?
If your kitchen units are damaged or just too old, then look at how you can upcycle the parts that aren't such as handles or internals.
2. Do as much work as you can, yourself
Labor is one of the biggest costs of renovating your kitchen. Be that from installing a new kitchen to having appliances gas-certified or new electrics wired in. One of the ways you can save is by doing as much of the work as you can yourself. Paint the walls and ceilings, re-finish and re-paint or spray your handles, lay flooring and remove everything you possibly can. All of the added extras will add up quickly so by doing what you can yourself, you'll instantly save your budget.
3. Mix the old and the new
Having a new kitchen doesn't mean it has to be new from the showroom, it can mean new to you. Be that by adopting a second-hand kitchen or by buying an ex-display, you will be making huge savings. Any stigma attached to a second-hand kitchen has been eroded significantly, thanks to a greater appreciation of the planet and the realization that used certainly doesn't mean old. By looking at this option, you can pick up a designer kitchen for the same price or even less than a budget DIY model. You'll also be likely to get all those little extras like internal pull-out larders, pantry baskets and built-in bins and recycling drawers. Not to mention stone worktops and high-end top-of-the-range appliances.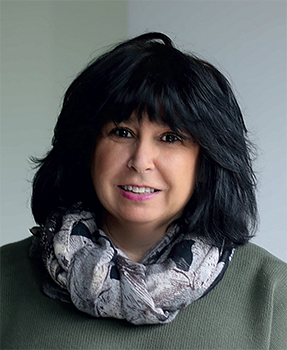 4. Buy thrifty
Lighting is one of the core ways to create drama and interest in your kitchen. You can have different zones of light, mood lighting, LED spots and beautiful pendants. But why pay expensive high street prices when there's a world of interesting pendants and shades for sale on marketplaces and online sales sites or yard sales? So many people sell their kitchen lights online, and who said the standard three pendants over the island need to all be the same shade? Here's where you can get adventurous and personalize your space by putting your stamp on it. From using a vintage shade but knocking the glass out so you just have the metal, to spraying a utility metal shade bright pink or bottle green. Lighting should be fun and personal, not stark and conventional.
5. Look at shelving options
Cabinetry is expensive; even adding a single unit to your design can cost hundreds. So why not look at open shelving instead? From using reclaimed wood to create an earthy beachy vibe to sleek modern glass or vintage mirror, open shelving can create interest in the kitchen while keeping costs far lower than floor-to-ceiling cabinets. It also adds interest and depth to the space and is perfect for displaying decorating glasses, plants, herbs or prized vases and pots.
6. Updating what you have
If you're lucky enough that your kitchen is still in good shape but is lacking in curb appeal or a less-than-modern color, why not paint it? There's a host of different paints on the market now that make updating your cabinets super easy. If you can save your cabinets by painting them, why not free up some of your budget to replace your worktop with stunning new quartz or granite? Or, swap for wood mixed with open wooden shelving for a more natural and homely finish that can be updated with a quick sand and re-finish for years to come.
The key to renovating your kitchen for less is to look at what you HAVE to do and what you WANT to do. This will allow you to put your budget where you need it and find inventive ways to make it stretch to encompass your wants, enabling you to have your dream kitchen for much, much less than you thought.
Looeeze Grossman
www.theusedkitchencompany.com
Looeeze Grossman founded The Used Kitchen Company (TUKC) in 2005, at a time when used and ex-display kitchens were simply ending up in landfill. TUKC now sells for over 1000 showrooms nationwide and as a result, has saved close to 20,000 tonnes of waste from landfill. Looeeze is always focused on influencing opinion, forging new partnerships and driving new initiatives that can enable the business to achieve the next milestone in recycling.
Having now sold thousands of kitchens, TUKC prides itself on having the most experience in the business and has an excellent reputation for efficiency and customer service within the kitchen industry.