How inclusive is your culture? By Robert Ordever
Working for everybody
Does the construction industry care about diversity and inclusion (D&I)? The statistics indicate that too few organizations are taking D&I seriously, however the tide appears to be turning with some construction businesses breaking with tradition and actively trying to diversify their workforces. But is hiring more females, ethnic minorities, LGBTQ+ employees and those with disabilities enough? The simple answer is 'no'! Diversifying the workforce must go hand-in-hand with ensuring an inclusive culture, otherwise employees who identity as 'different' may feel marginalized and ignored.
The construction industry is failing with inclusivity
The construction industry continues to be dominated by white males with just one in ten construction workers a woman and all racial minorities, apart from Hispanics, poorly represented.
In the UK the outlook is no better, with women making up just 15 per cent of the UK construction industry (of which approximately two per cent work onsite); employees from ethnic minorities comprising just six percent of the workforce; and disabled employees also making up just six percent of the workforce.
It's hardly surprising then, that only 61 percent of construction workers believe that everyone is on a level playing field when it comes to growing and developing their careers, and just under half (48 percent) feel that their opinions are fairly represented within their organization's leadership team (O.C. Tanner's Global Culture Report).
And it appears that discrimination is commonplace with almost half of construction workers having witnessed instances of obvious discrimination at work with a further 43 percent witnessing unintentional discrimination.
Inclusivity and equality are failing, and when society is so poorly represented within an organization, discrimination is far more likely. However, representation is just one aspect of inclusivity. Nurturing a fair, open and appreciative culture is also key for delivering equality. And with the construction industry still perpetuating a 'macho' culture in which people don't feel able to speak up, this makes driving D&I initiatives especially challenging.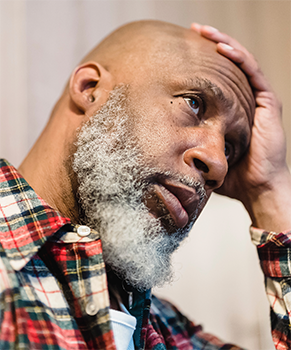 It's time to rethink inclusion
The first step towards change is to stop approaching D&I with the aim of 'reducing exclusivity'. By focusing on not making employees feel 'left out', this leads to segmenting people into categories and approaching inclusivity in a one-dimensional manner, seldom looking at complex minority combinations. Such an approach often means that D&I is broached at key employee touchpoints such as the recruitment process, onboarding, career milestones and during learning and development programs. Inclusive practices are simply not built into daily employee experiences.
The impacts of a one-dimensional approach to D&I are significant with employees who identify as 'different' in some way suffering greater burnout, feeling a lesser sense of belonging, and experiencing more instances of microaggressions.
True inclusion must be reflected in the everyday employee experience such as through interactions with co-workers, one-to-ones with leaders and in the giving and receiving of appreciation.
How to build inclusion into the everyday experience
For inclusion to become part of the daily working experience, there are a number of key steps construction businesses can take.
Firstly, leaders must be taught to lead through inclusion so they foster more inclusive environments. This is a skill in itself because it's all too easy for leaders to create environments and situations that are more favorable to certain employees. As part of being inclusive, leaders must become skilled in effectively communicating to employees that their unique identities are appreciated and valued, and learn how to support each individual equally and fairly (not just the 'favorites'). Plus, the most successful leaders have a modern rather than a traditional mindset – focused on mentorship and advocating for their people rather than gatekeeping and control. Modern leaders are compassionate and understanding, getting to know their employees on a personal level, and by taking time out to ask simple questions like "how are you doing?" and "how can I help you right now?", they can encourage employees to open-up about any challenges and prejudices they might be facing.
Secondly, giving all employees a voice and supporting them, will create a more equal culture. When employees are given permission to express their personal opinions and feedback on ideas, this opens-up new viewpoints. And when people feel comfortable to talk openly about their unique identity, such as being gay or having a disability, this helps to challenge taboos and create a more accepting culture. Ultimately, what employees see, hear, and experience from the organization is crucial, and should always reinforce acceptance and inclusivity.
Introducing a staff recognition program is another simple and yet powerful means to support inclusivity. A recognition-led workplace culture in which purposeful, personalized and authentic appreciation takes place daily, and both managers and peers can recognize and reward employees' efforts and results, helps to avoid a culture of 'favorites'. Recognition also enhances employees' sense of belonging – making the recipient feel an important and valued part of the organization's success – and strengthens workplace connections through the very act of giving and receiving appreciation.
Furthermore, investing in technology can support D&I efforts. In fact, more organizations are using advanced technologies like artificial intelligence, machine learning and recognition platforms, to assist with D&I. And organizations that implement at least one element of D&I technology experience extremely positive cultural and business outcomes. Fifty-two percent of organizations are currently using advanced technology to support D&I efforts, and 45 percent are considering it to support recognition initiatives and better their company cultures.
It's now or never!
It's time for construction businesses to hire diverse workforces, and then nurture inclusive cultures to allow these workforces to thrive. This means building inclusion into the very fabric of the organization so that everyone's unique characteristics are recognized and celebrated. Yes, being inclusive is the morally right approach, but it also makes smart business sense with organizations that possess truly inclusive cultures enjoying greater success. In fact, they're twice as likely to meet or exceed financial targets, six times' more likely to be innovative and agile, and eight times' more likely to achieve better business outcomes. With such compelling reasons to improve D&I, what are you waiting for?
For a list of the sources used in this article, please contact the editor.
Robert Ordever
www.octanner.com
Robert Ordever is European MD of workplace culture expert, O.C. Tanner. O.C. Tanner is the global leader in software and services that improve workplace culture through meaningful employee experiences. Its Culture Cloud is a suite of apps and solutions, including recognition, service awards, wellbeing, leadership, and celebrations that help people thrive at work. O.C. Tanner provides these and other services for thousands of the most respected companies in the world.