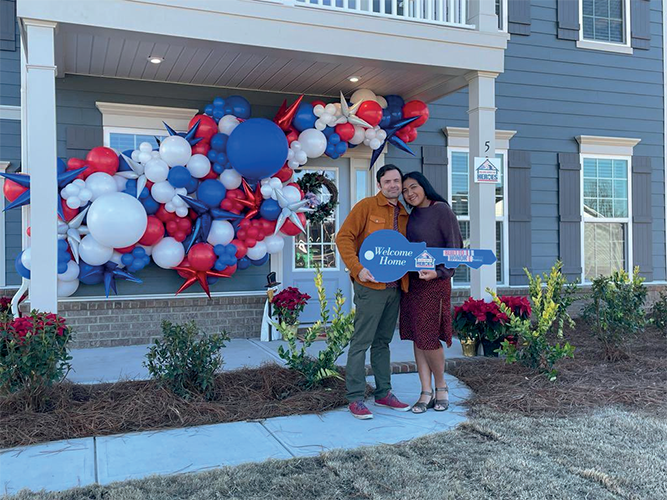 The home was built and donated through PulteGroup's Built to Honor® program, which provides the gift of a new home to wounded veterans and their families across the country.
"We are proud to welcome Army Sergeant First Class Roush and his family to their new home as an expression of our gratitude for his service to our country," said Steve Francis, president of PulteGroup's Charlotte Division. "We hope this home will be a source of comfort and many happy memories…"
Well-wishers lined the streets of the community, celebrating the conclusion of the Roush family's journey to homeownership. This was when SFC Roush, his wife Yu Ya and their daughter toured their completed home for the very first time, after breaking ground on the site in May. To the family's surprise, the two-story, 2,500+ sq. ft. single-family home was fully furnished.