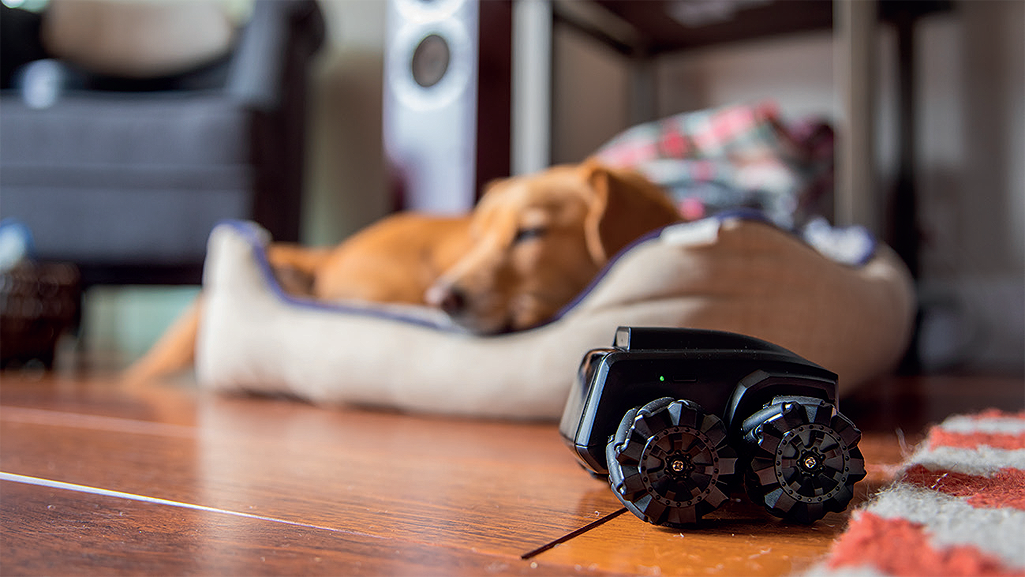 "The Moorebot Scout is an autonomous AI robot that lets you monitor, discover and explore the world around you," says Jun Ye, CEO at Moorebot at Pilot Labs. "Scout's applications range from an intelligent mobile home camera, a pet companion, a surveillance tool for handyman, and an inspiring, modern learning platform for STEM education."
Moorebot's capabilities include Smart Home integration with either Amazon Alexa or Google Home, monocular SLAM (Simultaneous Localization and Mapping), and audio and visual intelligence that enables Scout to recognize, follow and interact with individual persons and pets.
Because of its small size (70mm x 100mm x 110mm – 2.8inches x 4 inches x 4.3 inches ) Scout can be used to autonomously monitor a home, office or business, going under furniture and into hard to reach locations. For professionals and businesses, Scout can perform inspections in areas that are hard to reach. Equipped with a 1080P FHD camera and night vision, you can remotely guide Scout into almost every space of your house, office or building.
As expected, Scout will always find its way back to re-charge on its cradle to get ready for the next assignment. In full operating mode, Scout's batteries will last well over two hours between recharges.