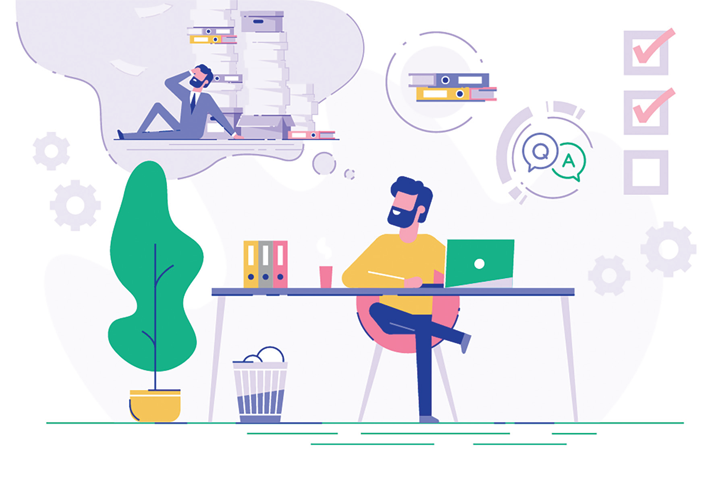 We all know that feeling of rising panic when you're struggling to keep on top of lots of projects and trying to update separate systems while running a successful business.
There's the time off that might be in an Excel file, the schedule that could be in Trello, the timesheets in yet another online system, and the proposals distributed over many directories on a file server. Because of this, the same data is entered multiple times, wasting your valuable time and leading to confusion and miscommunication because one system wasn't updated but the other one was.
The US construction sector is currently performing well, particularly as people attempt to get back on their feet post-pandemic. But one of the main challenges that companies face is managing workloads efficiently and recruiting and keeping the right staff.
The frustrations of dealing with disjointed information across multiple systems can both reduce profits and drive people away, holding back businesses in their growth, effectiveness and accountability.
Business owners in the construction industry may believe they are too busy to consider implementing a new system to iron out these issues and manage multiple projects. But it's crucial to have an easy-to-use, reliable management software system in place as you look to reap the rewards of increasing amounts of work on the horizon.
Service-based SMEs of up to 250 employees need a system that links proposals, projects, timesheets, tasks, time off and schedules to each other in one central location, and where updates in one area are reflected across a central dashboard, giving crucial business insights.
We understand your pain
As a fully qualified land surveyor and business owner of a leading surveying company in the United Kingdom and Ireland, I have first-hand experience of what a fast-growing business in a challenging environment and highly competitive market requires to succeed.
We understand how people can struggle to divide their time, leaving them feeling overworked and unable to keep on top of things. We were in a similar situation ourselves when our company, Murphy Geospatial, first started as a small, family-run business in the 1980s.
The business grew very quickly, and we had problems in keeping pace with the changes. We struggled with delegating tasks, obtaining the right information at the right time, and making important – and shareable – scheduling, resourcing, and other strategic business decisions.
When a project goes live, your team needs to know what they are meant to do and where they need to be. The sales team needs to understand the availability that's there, and management needs to know what pipeline is in place so that resources can be planned accordingly.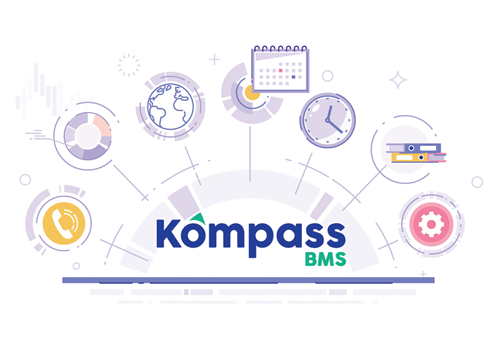 We were tripping over each other with ineffective and inconsistent data in spreadsheets, and we were unsure about what work was coming from our sales and quotes pipeline. This all resulted in long hours, stress, lower than ideal productivity, and unhappy staff and customers.
Let the system take the strain
Many companies are on the same journey that we were on in the beginning. Having worked on thousands of projects over the years, we realized that we needed a focused management tool to keep track of our work.
We spent a long time trying, unsuccessfully to find a business management system that could work for us, but they all seemed far too big and complex. In the end, we decided to design our own and, using my skills in software development, we created a system that fits our sector perfectly and is ideal for remote working.
Geospatial surveying is an important part of the construction sector and therefore shares a lot of the challenges with the homebuilding industry in managing a variety of projects, field crews and office staff and, importantly, keeping track of the sales pipeline.
A home builder could start out with their own company and have all their information on a spreadsheet, but then the firm grows, more people join, and suddenly you find yourself juggling with different sources of data. It may seem obvious to have a streamlined system that can keep track of everything, but it's understandable when companies start out quite small before things get more complex.
The main issue with these companies is that they don't have a problem getting the work in the first place, but they have a problem getting it done.
Light at the end of the tunnel
Implementing a web-based platform allows you to manage your projects, your staff and your business wherever you are, whenever you need to, in real time. You can literally take your office with you, on any device.
The result is that you have the tools to help you adapt quickly to ever-changing requirements, massively improving the efficiency and effectiveness of what you do and how you do it.
To succeed and grow your business, you need access to game-changing insights that will save you time and money. It's worth it in the long run because it will reduce your personal workload – and stress levels.
We've had several early adopters in Ireland and the US who have started to use our system over the last year and have seen the benefits it can bring. That gives us great satisfaction.
Now, when we're demonstrating it to new customers, they can really see how it will help them. It gives them some light at the end of the tunnel.
Kai Duebbert is Kompass BMS managing director. Developed and used for more than 15 years, Kompass is a business management system focused on giving service-based firms with 20 to 250 employees exactly the tools they need to manage their business processes, in a fully integrated way, from enquiry to the final invoice. It has been built by business owners in the construction sector, using a GIS platform that records project coordinates and the history of each job. Kompass BMS – which is a standalone company – has its main office in Dublin, Ireland, and is looking to expand to other countries and sectors.
www.kompassbms.com