Getting to know the team behind Greater Austin Builders – a standout and award-winning custom home builder
FOR urban & ACTIVE lifestyles
There is nothing quite like a new home. The light bounces off the freshly painted walls with life-affirming luster and the new houseplant beside the mantlepiece gladly soaks it up; windows, doors, and skylights open with ease; no clunking, grinding, or clanging can be heard. Cool in summer and warm in winter. It is a win-win – for the homeowner and the planet. More efficient fixtures and fittings, in addition to the more environmentally friendly building materials themselves, ensures that dwellings are less carbon intensive (and also more economical to run). Toilets flush, cabinets close silently, lights do not flicker, and floorboards refuse to squeak. It is everything you could ever want.
But what about a new home that is completely customized to your own specifications? Now wouldn't that be the icing on the cake? That is where Greater Austin Builders (GAB) comes in.
End-to-end process
As a premier custom home developer in the Greater Austin area, GAB is committed to providing purpose-driven, high-performance, and top-quality properties that utilize bespoke designs. By working in this way, the company has found itself in the business of turning dreams into concrete (or wooden) reality for buyers in the heart of Austin, Texas. If you are looking for a convenient lifestyle at a sleek new address, then contacting GAB might just be the best thing you can do.
The firm provides bespoke homes that perfectly match the Austin lifestyle mix of urban and active – and it has not gone unnoticed. Voted one of the Best Builders for 2021 by Austin Home, buyers can rest assured during what can sometimes be a daunting time. So, let us get to know the faces behind the GAB name. There are three principal owners of the business, and we will begin with Keith Howard.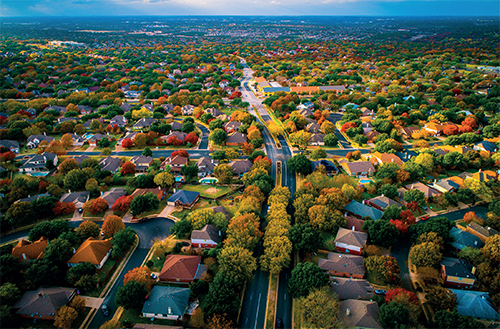 Keith has experienced a long and successful career in real estate and has been part of the local home building industry for over 16 years. He worked for numerous home builders prior to becoming a custom home builder in 2006 and prides himself on the fact that he is prominently involved throughout the entire home construction process – all the way from project conception and initial meetings to final completion and the handing over of keys.
Along with long-time childhood friend, Chester Wilson, Keith created GAB in 2012 to bring high quality custom homes, at a fair price point, to its growing list of customers. On a more personal note, Keith married his high school sweetheart in 1999 and has three boys, which they are raising in Austin. In his spare time, Keith is a keen sportsman, coaching numerous youth teams, and is also highly involved in his church.
Recognized name
Next, we turn our attention to Keith's childhood friend, Chester Wilson. Being a lifelong Austinite, Chester has witnessed the city evolve and grow in style and substance since the early 1980s. Having been raised in Austin, Chester is very familiar with all parts of the Central Texas region. Therefore, he can bring a local history and context to every home he helps to create.
Moreover, being a realtor, builder, and developer, Chester can really stretch his wings and promote a strong level of service and experience across the GAB corporate family. After the formation of GAB, the company got to work on setting a firm foundation to keep the family business and Austin building innovation and its noteworthy style alive. Setting them up for success well into the future. Indeed, to do so, Chester and the team proudly collaborate with some of the brightest architects in the city, and strive to lead the consumer in style, efficiency, and quality.
The third owner of GAB is Macon Foster, who likes to say that he has been in the home building business since he was just 16 years old. Back then, he would spend his weekends installing interior trim for his father's Dallas-based company. Macon has always placed a special emphasis on building top-quality homes that exceed market expectations. His new product lines have been implemented in multiple markets across the country, and they have consistently received regional customer satisfaction awards.
With GAB since January 2013, Macon is eager to contribute his acumen for creating spaces that combine aesthetic quality with overall value. In short, he makes a fine addition to the company's innovative redevelopment services in Austin's city core. In his spare time, Macon enjoys bicycling, traveling, and barefoot water-skiing on Lake Austin.
The close-knit team that we have spent some time getting to know is the driving force behind GAB; together with subcontractors and suppliers, the company has carved out a strong market share – and even stronger name for itself – in the Greater Austin region. As we look towards a future unhampered by pandemic-induced restraints, it is fair to assume we will be hearing a lot more about Keith, Chester, Macon, and those three big letters: GAB.
www.greateraustinbuilders.com