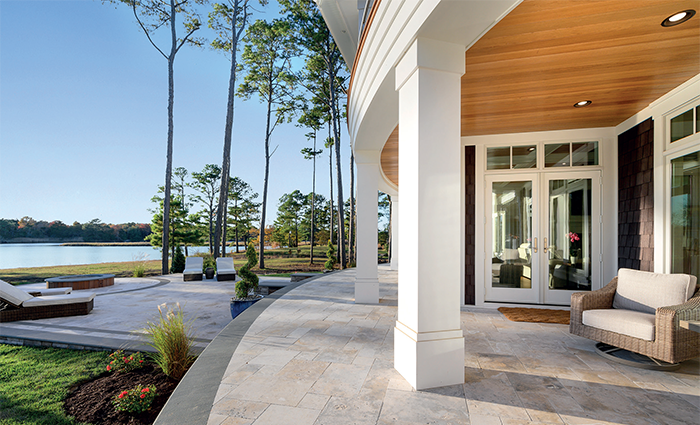 Gateway Builders employs technology and intuition to provide top quality, custom-built waterfront homes
GATEWAY TO THE WATER
For the last 20 years, Gateway Builders (Gateway) has been offering custom, design-build housing solutions to the prospective residents of an area known as The Shore – the Delmarva peninsula including the eastern shore of Maryland, Virginia and Delaware. In true keeping with the intuitive culture surrounding its modern approach to construction, Jason Lambertson, Owner and President, describes the founding of the company as a direct result of a drive for change within the local industry.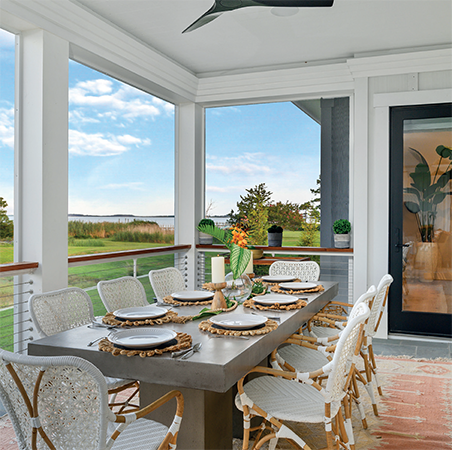 As he details: "We are a custom home building company that is predominantly centered around the construction of new homes – we are mostly known in the area for large, waterfront properties. I take pride in the quality of the team and the houses that we're able to design and construct – we always try to achieve the highest level of custom construction creativity in our region.
Efficient approach
"We started out small and are working our way upwards and outwards. In creating the company 20 years ago, I was looking to cater to the dire need we had for more custom-build options in our area," Jason continues. "There weren't many builders offering high level custom work, they typically operated on a package-deal spec home style basis. I wanted to put in the effort to constantly keep ahead with the latest technologies and advancements in materials and design. Where other builders would rely on their customers to source designers and architects themselves, I wanted to be able to offer our clients a fully equipped building team."
Besides the company's social media platform, which Jason employs to improve exposure to an increasingly modernized audience, Gateway operates with an integrated online construction program. This has been implemented to help the company tackle the supply chain issues that the industry has struggled with in recent years, whilst simultaneously keeping clients updated with what is happening on the site of their future homes. "We have an online construction program that we make accessible to our customers, in the form of a real-time app that they can download to their phones," Jason explains. "Given that most of our clientele are living away from the build location, it allows them to be part of the project without actually being there – we upload videos of the site along with daily job logs. The latter of which has actually helped us in sidestepping the huge delays that are now so common in the industry, as we have a far clearer idea of the schedule and when we need to order which materials."
The implementation of this digital platform has helped Gateway reduce its projected construction periods by ten to 15 percent. It even allows customers to remotely select certain elements of the home, review multiple options that are in the system with full narratives that actually teach the client about the options and their related costs. Once they have inputted their choices into the program, it sends the company's vendors a notification, once again saving time. "We provide smart homes. We are integrating advanced lighting, heating/solar and audio/ video systems along with other technologies that tie into providing further energy efficiencies. Not only are they crucial for our planet's future, but also that of our customers," he adds.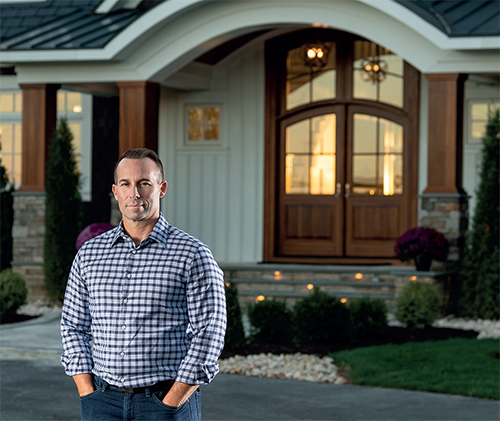 Delivering dreams
In terms of current projects, Jason is very proud that Gateway has been selected as a custom builder of choice for waterfront properties in Bay Creek. This large community of over 1720 acres on the Chesapeake Bay offers beachfront views out over the dunes and features two amazing golf courses. The Gateway team is focusing on specific designs for properties that incorporate inverted living, in which the upper level of the house hosts the main floor, to allow prospective residents to make the most of the breathtaking views.
A little closer in line with the company's usual mainstay of production is its recently completed waterfront, surf-inspired farmhouse concept; the kind of challenging brief that Jason and the Gateway team welcome with open arms. Jason states: "It's a very open-ended description; we envisioned a waterfront property with a laidback, coastal vibe that still manages to present the popular, modern farmhouse look. At 6500 square feet, it's not huge, but combined with the superior level of finish, it has perfectly captured the customer's vision."
Gateway has seen 30 percent in growth over the last couple of years and Jason is happy with the current size and output of the company – solid grounds of success, whilst being able to maintain a good balance of quantity and quality. "We're at a good number right now, building 12 to 15 homes per year. We are not overstretched and can still offer the same level of input and quality to all of our clients," he concludes.
www.homesbygateway.com