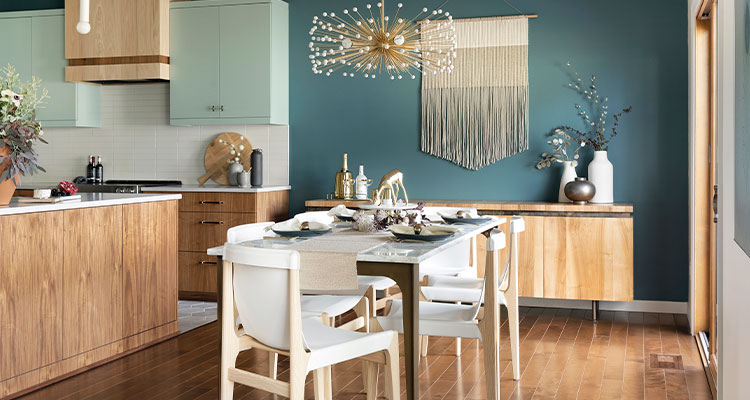 From passion project to stellar success, Jen Stockwell  shares the story of Stockwell Homes  
Stockwell Homes is the happy product of natural talent and some gentle encouragement. Jen Stockwell, Owner and Designer, elaborates on what has been quite a journey. "I started the business because several people urged me to. I never envisioned this sector as part of my career path. I actually have a degree in music from St. Olaf College. Growing up in a small town in eastern Iowa, my parents always had a home improvement project underfoot, so I was surrounded by construction and remodeling from a young age. 
"When my husband and I bought our first home in South Minneapolis, it needed a lot of work. We took on a few big projects with that property and really improved the value of the home. It was around this time that we were ready to start a family. We fell in love with the bones of a big 1950s rambler and set out on a mission to bring the property back to life, making it our family home. We carried out a complete overhaul, with me doing all the design and drafting work myself. I used the entry-level version of the same software that I still use today, Chief Architect Premier. I have a background in graphic design from my early career, so the transfer from one software to the next was pretty seamless," she continues. 
"While we hired one of the top builders in the area to complete the construction elements, what transpired was an awful experience. The process lacked transparency and trust. We were educated homeowners and wanted to know the quality of the materials being used. We wanted sound insulation and other finer details that they completely overlooked. They neither took the time to ask questions nor respected the fact that we had an interest in knowing what was happening. While the building is now complete and we're delighted with the outcome, it was an eye-opening experience."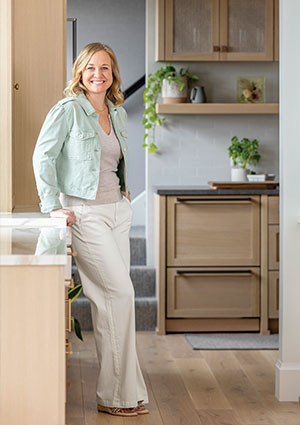 Jen's realtor and several friends saw what she had done with the space and encouraged her to explore the potential for offering her services to other people's projects. Interest was almost immediate, and Jen left her job for a future in interior design. "It started as an interior design firm only," she explains. "As the business grew however, we were doing most of the project management and procurement ourselves. I had hired Lesa Brostuen who has a similar background in renovation and contracting and encouraged her to become a general contractor. So, Lesa Brostuen, Field Manager, earned her license and as a result, Stockwell Homes expanded into a full service design-build. This ensures a seamless implementation of the design and the ability to use tradespeople who share our high standards.  
"We now number four staff; all of whom are women. While the pandemic was stressful, that period enabled me to hire people who I would not have been able to hire under different circumstances," Jen enthuses. "Within my network, I was aware of a couple of people whose skills I had seen showcased in other arenas. I used to work with Laura, and she is an incredible artist and designer. I had seen what she'd done to her home and was very impressed. When her hospitality job was eliminated because of the pandemic, Laura Loge, Designer, was able to join Stockwell Homes and apply her skills in interior design."  
Minda Ringdahl, who now works for the company in design and procurement, was working in hospitality as an award-winning pastry chef and general manager of several well-loved Twin Cities restaurants, but decided to transition from this pressured sector into design. "They're just beautifully talented women," continues Jen, "and to see their work in permanence, in interior spaces, is incredibly rewarding. 
"These women are productive powerhouses. As we build our team, not only do we collaborate with each other well, we also collaborate with our clients, who often express their appreciation as not everyone operates in this way. We want to create spaces that not only suit our clients' lifestyles but that also reflect their personalities and encompass their visions. We're not led by our tastes and preferences, nor do we recreate the same look. We have a division of roles that helps to streamline the work and as we grow, we want to focus on long-term scalability and improving our efficiencies so that we can deliver more exceptional projects. With so many micro-details to manage, we want to do it in a way that sustains our buoyancy. We've created our own process as non-industry-insiders and we really want to make the process and decision-making as seamless as possible for both us and our clients. 
Client collaboration 
There's always room for improvement and looking at the wider homebuilding industry, from what I have seen, there is a large variety in terms of everything from quality to design. With booms in homebuilding in more recent years, it stands to reason that quality may sometimes be compromised in favor of quantity. While the need to build homes quickly and cheaply is clearly there, it does often mean standards decline. I've experienced the difference myself. I've seen the layers of construction that went into a 100-year old home, a home from the 1950's, and today's new construction homes. We're often asked to improve new builds and to be honest, it makes the process more straightforward as there is quite literally less material to remodel." 
The team at Stockwell Homes clearly has a passion for quality and design. "We love what we do," enthuses Jen, "and over time, we've built up a curated collection of samples that we regularly refresh. Many of our clients lead very busy lives and simply don't have the time to visit showrooms and deliberate over tile patterns. We always try to protect budget allocation when it comes to certain items, however. Elements such as lighting and wall coverings have the potential to be transformative.  
"We curate a home to feel cohesive but with distinct areas, and that requires sourcing from multiple suppliers, which is a more involved process. We always work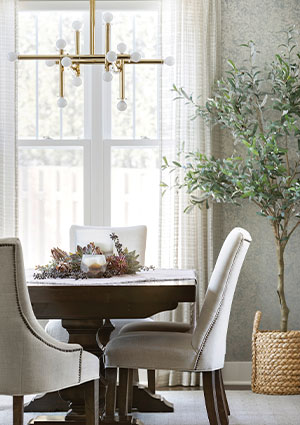 with our clients on their ideas and collaborate in terms of inspiration. As we currently carry out remodeling projects exclusively, we'll tour a client's home and then meet for an inspiration session. We like to assess people's tolerances at both ends of the spectrum. We are as eager to know what someone hates as well as what they love," she explains. 
Indeed, Jen and her team pride themselves on getting to know their clients. This includes suggesting design elements that may not have been considered but in so doing, they are able to truly reflect the homeowner's personality within their space. 
Future focus 
As a female-led organization, Stockwell Homes is a true champion of women and Jen is also keen to dispel gender stereotypes within the industry. "I would say again that the bar is pretty low. The narrative of men doing all the heavy lifting and women titivating the finished product needs to change. There's a lot of improvement to be made in treating women in this industry with respect and with seriousness. From engineering to construction, there is no reason why women can't do that work, and we are doing it, right now." 
Looking ahead, over the next five years, Jen is focused on increasing in volume and growing the team. She also has plans to branch into new areas. "I would love to venture out into new build construction at some point, but I'm not in a hurry to do so. I would say in the next five years, for sure, but not in the next two. We've done a little bit of commercial work and I'd love to explore that more. With such a creative team, who also have strong roots in the hospitality industry, I would love to get involved in restaurant design. With Minda's experience designing and managing commercial kitchens and Laura's leadership in opening several new restaurants, we have a lot of insight into that sector." 
With an approach that is designed around collaboration, innovation and client relationships, Stockwell Homes has built a solid foundation from which to fulfill Jen's vision for the future. 
And that future is bright — as she continues to expand her team of expert staff and increase her portfolio of beautiful spaces, Stockwell Homes is setting new standards that will help the industry continue to evolve for the better. It is an exciting time for the business and Modern Home Builders looks forward to reporting on more of Stockwell Homes work in the years ahead.