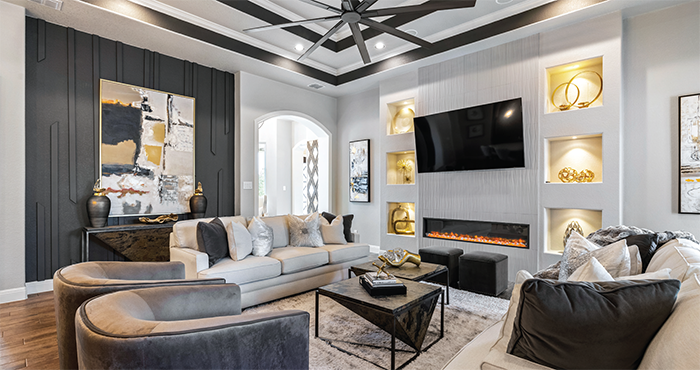 Family makes a house, a home; how KC Custom Homes is experiencing continuous success in its second generation
Family-run business, KC Custom Homes (KC), specializes in the design and construction of luxury, custom-built homes. With over 30 years of experience, KC has gained a reputation as a customer-centric, high quality, and trustworthy company.
Founded by Kenneth Castro, the business is now in its second generation, with Kenneth's sons, Ryan and Chris Castro, taking shared ownership and continuing the company's history of success. Chris, Vice President and Director of Sales, joins us to discuss KC's internal developments, its growth, and plans moving forward.
"My father started KC in partnership with my uncle, Rudy Rodriguez, who is our in-house designer and has proved to be a key asset in the business' success," Chris begins. "The first few projects were for local friends or family, and from there, it was really word of mouth that opened up more opportunities for us.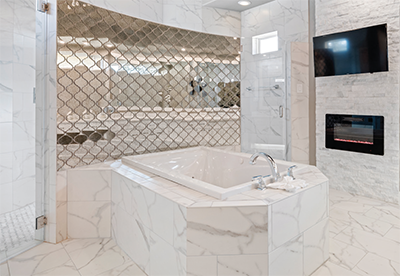 Making an impression
"Since myself and my brother joined KC as equal partners with my father, we have quadrupled in size, taking the company to new heights," he continues. "I run the sales side, my brother, Ryan, runs operations, and our father runs finance, so we are definitely a strong family-run unit. We've also now moved our target market from Wilson County in the southeast of San Antonio to Comal County."
KC has constructed a model home in New Braunfels, which is also currently acting as the company's headquarters. "This model home was our first step into the New Braunfels area, so we wanted to turn some headsand make our presence known," says Chris.
"We are constructing another model home in the area this year, in addition to our goal to build 25 homes in 2023.
"I believe that standing behind our product with passion and enthusiasm has massively contributed to our continuous success," he states. "There is no such thing as a perfect home build, as challenges inevitably arise during construction, but we are transparent – when there is a problem, we address it. We have built up a team of reliable contractors that we use consistently. This means that contractors know our expectations of them during a project and guarantees that all our clients receive the same great service. These relationships are the backbone of the business."
Committed to quality KC prides itself on delivering quality customer-centric service. "The KC Custom experience is a unique process where we design a truly one-of-a-kind home, and maintain budget throughout," Chris explains. "Budget is usually of primary importance to our customers, so they value our in-house costing service. We collaborate with the designers and the client during the design and costing process, and our customers respect that we are right there to interject, answer questions, or ask questions that could drive costs either way."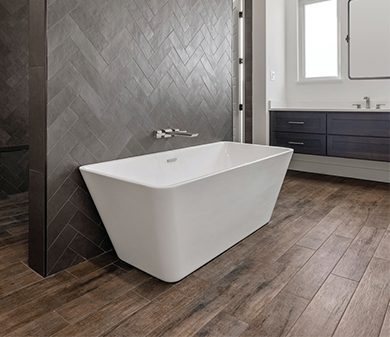 Delivering on promises
KC's design ability is another huge component in its success. The in-house design team ensures the process is seamless for clients from start to finish, coordinating between the designer, architect, and the builders themselves. This also extends to interior design, as Chris highlights: "During construction, one of our interior designers is always on-hand to assist with the selection of internal products, as well as suggest items that fit with the client's desired style or concept. This takes a lot of stress away from the customer, as they trust our professionals to develop a beautiful interior."
The nature of KC's family-run operation provides its customers with an unmatched approach to the construction process. "Our clients really enjoy the fact that they meet and work with the owners of the company," states Chris. "We are the owners, but we are also working on the project site, making budget decisions, and supporting our clients. I don't get to wear my tool belt as often as I'd like, but that is how I started in the business, as a project manager.
"Unlike large corporations, we don't have a board to report to, so we always have to keep our best interests in mind," he continues. "For me personally, I always stick to my word, and this is respected by our customers. They know that if I say something or make any promises, I leave myself with no choice but to deliver them."
Collaborative process
Turning to the future of the company, Chris explains: "I see the company doubling our business and completing even more high-end luxury homes in the future. I don't necessarily mean taking on more volume, but the size and scope of the projects being larger and more demanding. We don't need to rapidly double our business, instead we are aiming for controlled growth so that we can maintain the high-quality customer-centric service and experience that we currently achieve.
"In regard to geographical footprint, we are happy and comfortable with where we are," concludes Chris. "We are all around San Antonio, inclusive of New Braunfels, which is around 20 miles from our core location. In summary, we're happy with the business as it is, but we would always entertain growth, if we could maintain our excellent service. I hope we continue to dominate our local area and sustain our reputation as the best custom home builder in South Texas."
www.mykccustomhomes.com