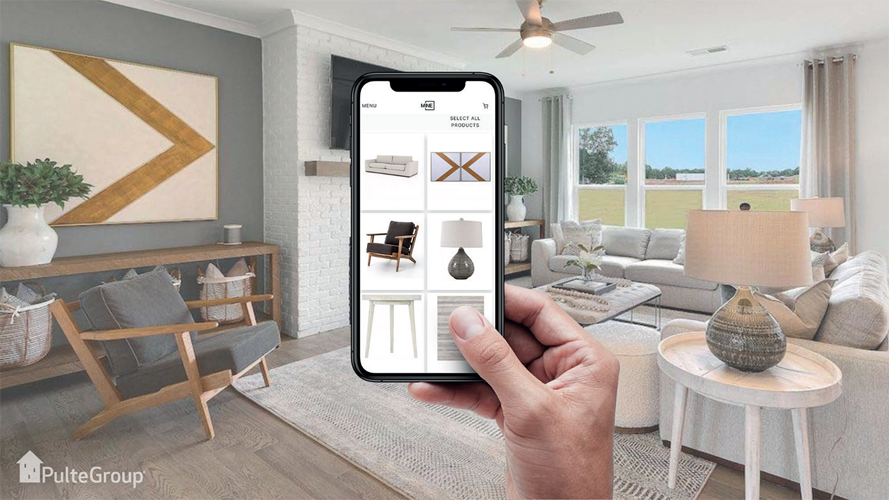 Now the homebuilder is making it easy for its customers to achieve a designer look in their new home. With MINE x Pulte, an online interior design service, homebuyers can buy the same furniture and décor pieces that Pulte Interiors features in its collection of beautiful model homes throughout the country.
When visiting a model at a PulteGroup brand community, homebuyers can simply scan a QR code with their smartphone that will direct them to the MINE website, where they can purchase the same or similar products. As they explore the home, details for each of the featured furniture and décor items will be right at their fingertips to easily 'add to cart'. Buyers can also virtually experience and shop Pulte models across the country on the MINE website and social media, and work with MINE's team for personalized design services.
"With this service, our buyers can now easily replicate the inspired spaces we create for our models in their own home, without the expense of hiring an Interior Designer," said Angela Nuessle, PulteGroup's National Vice President of Interior Design.