Data as a tool for the architecture of the future By Håvard Haukeland
POWERFUL COMBINATION
Technology is creating a fundamental shift across the architecture world; new digital tools have been completely transforming the way architects work. The 2D analogue plans of the past are evolving into networked 3D representations, data analysis and AI-supported software applications. These new tools bring a wealth of new opportunities – and challenges – that can empower them to design better, more resilient buildings.
The pencil has always been the first tool of choice for architects. However, with virtual reality (VR) and 3D printing coming into the picture, traditional tools are starting to gather dust. CAD was one of the early revolutions: digital drawings that communicated plans, sections, elevations and details, made architecture processes faster and more effective.
Architects are facing a rapidly changing and complex world to work in. However, change and innovation are constant. The construction industry is now undergoing an upheaval, meaning that architects must familiarize themselves with the newest digital tools.
Tackling the future with data
From rapid urbanization, population growth to climate change – we are set to face some of the biggest societal challenges in the coming decades. Climate change is impacting the way people work and live in cities, and urban landscapes are becoming increasingly complex.
It's not just cities and climate that are changing: the economic demands of architecture and construction are increasing too. Architects are being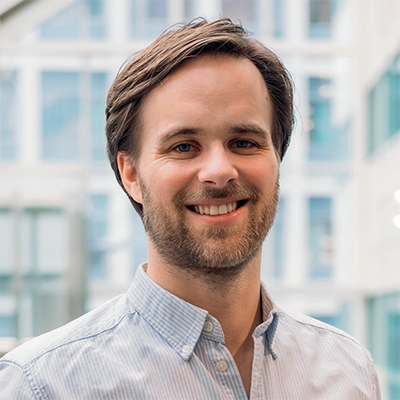 challenged creatively and logistically; maximizing the limited space available while still maintaining quality of life and reducing environmental impact.
Building Information Modeling (BIM) – the core digital transformation for the industry – offers architects support in this increasingly complex construction landscape. It has created a hub of key information for everyone involved – from stakeholders to team members of multiple disciplines – with quick and efficient access to dimensions, quantities, costs, deadline and materials, to name a few.
Other technologies help create entirely new perspectives on construction plans and building environments via 3D models, renderings and virtual reality (VR). These tools facilitate more efficient collaboration and greater stakeholder buy-in.
Using intelligent insights in design
While BIM has become essential in the construction phases of projects, however it's often too complicated to be used effectively for early-phase design, to create and test different concepts. However, technology is absolutely vital in these stages to help conduct thorough analyses: after all, this is where up to 50 percent of the ultimate value is created. And, these analyses have – until now – been time-consuming and counterintuitive, as architects typically design first and then analyze, rather than the other way around.
However, workflow initiatives can now be turned on its head – thanks to cloud computing and the availability of digital data. Throughout the entire duration of a project, data can be a game changer for architects. From feasibility studies to elevating building performance, they can access detailed insights and make more informed decisions. Technology becomes an enabler to supercharge architects' intuition and experience, starting from the early-design phase.
Artificial Intelligence (AI) is the next toolbox revolution that will help architects complete time-consuming, tedious tasks. Technology enables architects to digitally test a wide variety of scenarios and find optimal solutions within the chosen parameters. In particular, data and AI are driving a shift toward better results and a more outcome-based way of working. New creative approaches are inspired through risk-free testing environments, with design and analysis integrated on one platform. Factors that may impact design – such as daylight, noise, and microclimate – can also be incorporated and tested in real time from the start. Therefore, later down the line, a solid evidence-based foundation can be laid down for a more sustainable, cost-efficient construction phase.
Pencils, data and an architect's expertise
The future is an exciting prospect for an architect's toolbox. A data-driven, collaborative way of working is on the horizon. Where mundane processes stunted the time of architects, new technological tools can free up their time and make them even more effective. However, the one constant in this development is and remains the intuition and expertise of architects – this can never be replaced. While more archaic tools gather dust, the humble pen and pencil remains a tool for testing architects' ideas; now paired with new sophisticated digital tools, they will only become more powerful.
Håvard Haukeland
www.spacemakerai.com
Håvard Haukeland is Co-Founder of Spacemaker and Senior Director at Autodesk. Spacemaker is a technology company founded on the belief that there is a better way to design cities, and a vision that this needs to happen as the population of the world grows to new highs. An Autodesk product, Spacemaker, is a cloud-based AI software, empowering teams to collaborate, analyze and design real estate sites.