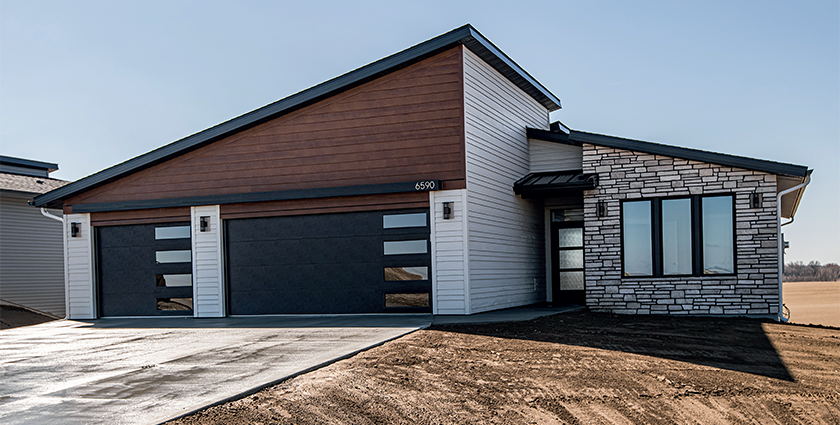 Solutions, not problems
Since 2004, Cravath Homes LLC has been imprinting itself upon the landscape of Minnesota with its custom homes, superior craftmanship, and immaculate attention to detail
A large part of my job is problem solving, and that's what we do on a daily basis," begins Jon Cravath, President at Cravath Homes, LLC (Cravath). "We figure out what's going on, we find solutions to problems, and we always make sure things work out – regardless of what's happening in the global economy."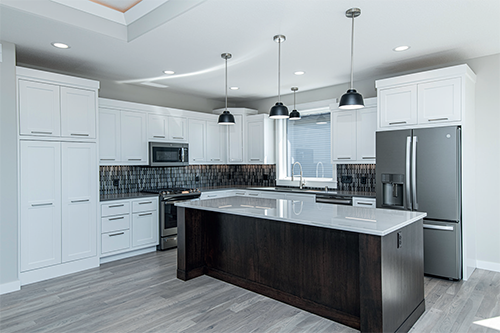 That's a good place to start with our interview; it captures the positive, can-do attitude that has come to define Cravath, a custom home builder operating out of Rochester, Minnesota. From custom houses to multifamily townhomes, Cravath has garnered a strong reputation for delivering high quality finishing, good value for money, and outstanding customer service. As a result, the company has continued to grow since its inception in 2004, when it was established off the back of another successful residential building business.
As Jon explains: "We've been in business under the name Cravath since the early 2000s; however, before that I led another building business, which I sold to the family of a partner so I could start my own company. We've built in excess of 300 homes, all focusing on semi-custom, mostly mid-range houses in the $300,000-to-$600,000 price range. Of course, in the last couple of years, prices have gone up by approximately 50 percent, but that gives you an idea of the homes Cravath is building.
"Initially, we started constructing single family homes; but, following the 2008 financial crash, we pivoted and focused more on remodeling as there was much less demand for new housing," he adds. "We also catered for people with accessibility issues, remodeling homes for aging-in-place situations and individuals who had sustained injuries in accidents. Following the crash in 2008, things started picking up again, and we began working on several townhouse subdivisions. That building model has continued to serve us well."
Attention to detail
Just before Covid-19 abruptly hit and discernibly changed the landscape of the building industry, Cravath finished a landmark subdivision project. However, the company scaled back its operations during the lockdown period to better assess the state of the industry going forward.
That brings us to last summer, when Cravath boldly returned to the market with its vast Montgomery Meadows project. "We entered the pandemic in a strong position, but since our two partners have young children, it made sense that we pulled back. We didn't do any big projects for about two years; however, last summer we had an exciting opportunity with Montgomery Meadows, a mammoth 46-lot subdivision with a further 55 acres available for future development. There's certainly potential for expansion. We began constructing the first villa-style homes just under a year ago, and they've since sold. Now, we're in the process of building three more.
"The demand is falling off a little bit in Rochester, and times are somewhat uncertain due to the economy," explains Jon. "Though there will likely be a correction to the market, we'll anticipate it and use that as fuel to continue building excellent homes. Another example of a project we've been involved with is our takeover of an existing development. As a casualty of the financial crash in 2008, only 22 of the planned 66 homes were actually completed. We happened to come across the project and bought up all the remaining lots in 2013. The development is on a good, desirable side of town; the location is experiencing a lot of growth, with more restaurants and shops moving in. Therefore, we had no problems getting people interested in our homes there."
By working with customers to create bespoke, energy-efficient homes, Cravath has managed to set itself apart from the competition. For Jon, this boils down to those involved in Cravath's projects and the level of attention to detail they bring to the table. "Our people are everything," he says. "Between myself and my two partners, we can do just about anything in terms of home building. But we also have an incredible team of subcontractors, many of whom have worked with us for well over a decade. In fact, our subcontractors are so good that it's simply a facet of the business we don't need to worry about. They know what we want; we know what they want; and although they're not direct employees, they're part of this well-oiled team that we've managed to put together.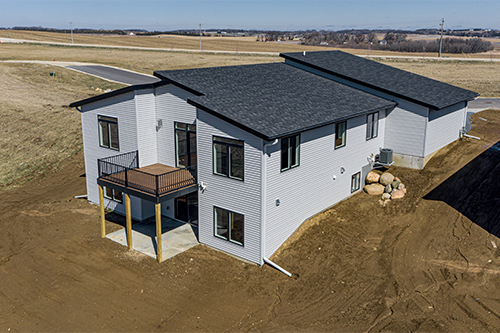 "The majority of our work is garnered through word of mouth," explains Jon. "We don't really advertise. We just deliver a good product with quality service before, during, and after completion. That also means we've been contacted numerous times by the same clients to conduct repeat work. Part of the reason why we've been asked to do that is because our partner team and subcontractors have an immaculate attention to detail. Trim work and mill work, the way cabinets are treated, and how the tiles are laid – all of this and more receives unrivalled care and consideration.
"When people view our homes, they can't believe the quality and the custom design process we offer," he continues. "We're not the type of builder to provide three floorplans and say: 'This is what you get.' We're extremely flexible throughout the entire build; we understand people's thoughts will change, and to prevent any unforeseen costs, we always ensure proper communication is made with the homeowners. That's a big thing in building, to have a good reputation with no financial surprises. Indeed, any time that you hear about builders having issues, it typically comes down to two things: lack of communication and poor financial control of the project.
Flexible approach
That's not to say everything has gone smoothly. As Jon tells us, global supply chain issues have almost doubled lead times. "It takes us about six months to acquire windows," he reveals. "They're vital in a cold climate! To put that in context, we started building some villas last summer, but only received windows for them earlier this year. We put up plastic instead and continued to build inside, which was a hassle to deal with but ultimately necessary to adapt to these supply chain issues. There's a process you go through when you're building: you do things in order. Now, we're having to adjust and do things differently, but everything works out in the end."
As it did in 2008, Cravath is now stepping back slightly to survey and analyze the landscape of the building industry, better preparing the company for a prosperous future. "We're going to have to see how it all plays out over the next couple of months," admits Jon. "We just need to be a bit more cautious, especially since we're due a slight correction in the market. Hopefully it won't be worse than that. However, I think Rochester will be just fine; the economy is strong thanks to the Mayo Clinic and technology companies like IBM. If things slow down, then we'll focus on remodeling, as we did back in 2008. If a construction project comes up, then we'll focus on new builds.
"The bottom line is that we're flexible – and that's essential in business today," he concludes. "You must roll with the punches. We're about solutions, not problems. We've built over 300 houses now, so it's safe to say we've been doing this a while. Throughout the years you learn a lot, you begin to anticipate what's coming, and you find ways to overcome obstacles."
Cravath Homes, LLC
www.cravathhomes.com
Services: Home builder