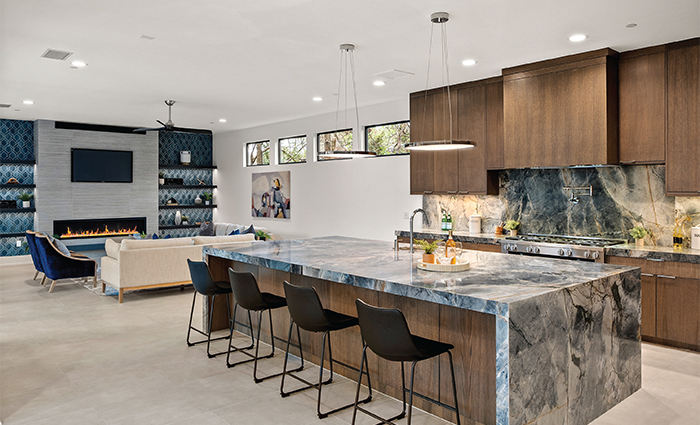 Constructing the perfect home does not come without its challenges; here's how Paradisa Homes nails it
When clients choose to buy a new house from Paradisa Homes (Paradisa), they can rest assured they are choosing a builder that will uphold the values of comfort, quality, and craftsmanship. Thomas Brown founded Paradisa in 2011. The business was originally set up to build a rental portfolio, where he purchased existing structures, renovated them, and then put them on the market. "When we started doing that, we realized the renovation of properties had its challenges. For example, we struggled with determining how much money was needed for any given project, which meant that our initial budget was often exceeded," he shares.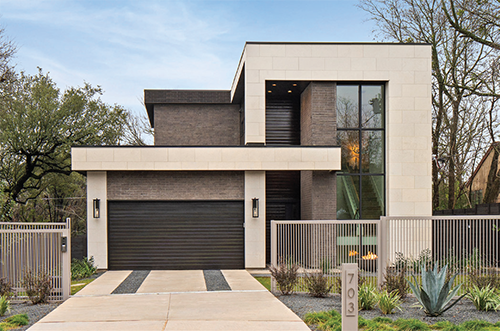 Thomas recalls that when the company's first new homes went up, the response from the surrounding community was exceptional. "The encouragement we received felt like we were on the right track, and in 2012, we had our first properties in the Crestview and Brentwood area of Austin, Texas. That quickly snowballed into fantastic company growth, and now we build approximately 50-to-60 homes a year, and another dozen custom homes on top of that," says Thomas.
One of the unique aspects of the business, according to Thomas, is that it prides itself on listening to its clients, which pushes the company to improve on each new build. "We try to provide the community with the best value for the property. We have a warranty department that focuses solely on our homeowners. If a homeowner calls our company, they will always speak with someone who works for us, not a third party, and we try to remedy any issues immediately."
Building relationships
Another specialty that helps the business stand out from its competition is its ability to diversify. "Like any company, there comes a point where we had reached capacity of our efforts, and we began to feel that was especially the case in the single-family space. We then saw an opportunity in multi-family projects. We began building student housing near the University of Texas, and we are in the process of building a 144-unit condominium project in central Austin as well," Thomas shares.
The determination to make client insight the focus of the company's strategy means that Paradisa is also proud of the people that bring its exquisite homes together. "Everyone we work with has the common goal to improve with every home we build. Our culture is all inclusive and we are extremely transparent with everyone here. If certain folks left, it would be really challenging to replace them because they are such an integral part of building our homes. People have a sense of pride when they see what we build in the community, and the joy in a homeowner when they take possession of a home, so we are very fortunate to have a great group of people."
In the same breath, the business is also hugely dependent on its core vendor network, as well as subcontractors that have been with it since the beginning. "We are a relationship organization, so we like to continue to work with those folks for as long as possible. I think that is what allows us to be as successful as we are. The folks we purchase from and the folks we work with on a subcontractor level understand how we work, and the synergy we work to maintain."
Quality and agility
When Thomas reflects on the last ten years, he is proud of the progress Paradisa has pursued to remain one of the top homebuilders in Texas. "We've grown to the size that we have with consistency and stability, and I am grateful for the repeat clients that have stayed on the journey with us. Some homeowners might purchase an entry-level home with us, and then come back to purchase a new home a few years later, and I see that as a feather in our cap, because our community recognizes that we are a quality builder and developer, and they trust us to build their personal home.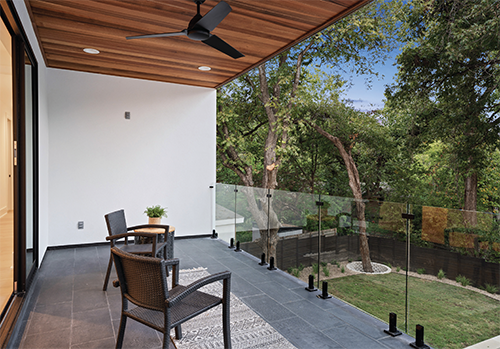 "I always knew if we did the right thing from the get-go, then we would be in a strong position to keep growing. We have a fantastic team here, and a core group of folks that have been with us since the beginning, which is very rare for this industry," he shares.
While the reward has been great, the journey has not been without challenges. "The largest disruption has obviously been Covid-19. Everyone hears about the supply chain issues we've dealt with, as well as the rapid increase of material costs, and shortages. There have been many learning curves where we have had to be agile and pivot to unexpected deadlines. However, we worked through that diligently, and went on to have one of our best years yet during the pandemic."
Revitalizing the community
Now, as Thomas looks ahead, the coming years are set to be the most exciting and prosperous for the business. Although Paradisa has built several hundred homes across Austin, it is currently planning on building several hundred more units to be delivered by 2024. It will also be one of the first few companies in the area to develop in excess of $20 million spec homes, which will subsequently introduce a new market for the city. From Thomas's perspective, Paradisa will continue to listen to the community, and understand its needs in order to build quality luxury homes. "We want to venture further and deeper into the multifamily space and help to revitalize areas of Austin," he concludes.
www.paradisahomes.com