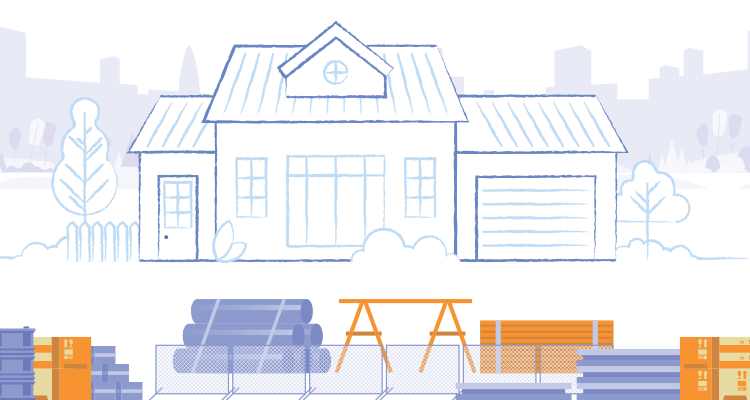 Chairman of the Board at the NAHB, Alicia Huey, discusses building homes, enriching communities and changing lives
Alicia Huey, a Birmingham, Alabama-based custom home builder with more than 30 years' experience in the home building industry, is the National Association of Home Builders (NAHB) 2023 Chairman of the Board.
The NAHB represents the largest network of craftsmen, innovators and problem solvers dedicated to building and enriching communities. The organization strives to protect the American Dream of housing opportunities for all, while working to achieve professional success for its members who build communities, create jobs and strengthen the economy.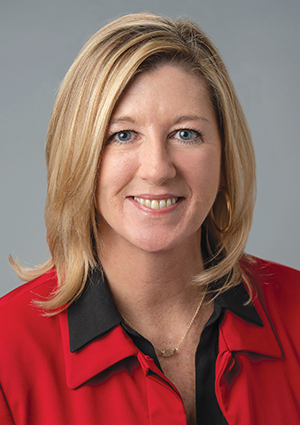 Industry commitment
Throughout her career, Alicia has been active in the organization's leadership structure at local, state and national levels, and has served on the NAHB Board of Directors for more than 15 years. She has also chaired several NAHB committees, including BUILD-PAC, Professional Women in Building (PWB) and Membership.
Having served on the State & Local Government Affairs and Public Affairs and Association Communications committees, and as a member of the Executive Board, in 2008, she was named the NAHB's PWB Woman of the Year.
At a local level, Alicia was President of the Greater Birmingham Association of Home Builders in 2013, named the association's Builder of the Year in 2012 and inducted into its Hall of Fame in 2008. She was also named as the Builder of the Year by the Home Builders Association of Alabama in 2014.
"I maintain my involvement because I love the association as much as a I love the industry," she begins. "My husband is also active in our local association through his company, Magic City Title Insurance, and has been my biggest cheerleader from the very beginning."
Community-minded
Also active in her local community, Alicia's passion for the industry was sparked by volunteering locally with Habitat for Humanity. A nonprofit organization that helps families build and improve places to call home, it believes affordable housing plays a critical role in strong and stable communities. The organization works together with families, local communities, volunteers and partners from around the world so that more people are able to live in affordable and safe homes. Its advocacy efforts focus on policy reform to remove the systemic barriers that prevent low-income and historically underserved families from accessing adequate, affordable shelter.
Alicia went on to volunteer with the organization for a decade, and was honored as 2011 Volunteer of the Year, going on to serve as Chair of the Habitat for Humanity of Greater Birmingham from 2012 to 2014.
This volunteer work, combined with continued exposure to the NAHB, has led Alicia to where she is today. In 2000, she founded AGH Homes, Inc., which builds high-end custom homes for buyers on individual lots. Only a few weeks into her new position as NAHB Chairman of the Board, Alicia sat down with Modern Home Builders to discuss all things industry. "It's been really exciting, and I've had some wonderful opportunities already," she enthuses. "I was able to attend President Biden's State of the Union address in the first week, and also testified before the House Transportation and Infrastructure Committee's Subcommittee on Water Resources and Environment about the impact of the Biden administration's final 'waters of the United States'
(WOTUS) rule on home building. So, quite some start. I've also had the pleasure of several conversations with people, like yourself, about what is happening in our industry."
Mentoring relationships
In terms of priorities for her tenure, Alicia highlights that one focus is ensuring that consumers really understand what building code changes mean for them, their homes and their lives. "I really want consumers to understand what our association does every day, and what code changes mean for the consumer.
"For example, I would happily install a car charging station at someone's home, much as I would a fire sprinkler or anything else anybody wants me to, but I would rather it be a choice rather than a government mandate. Incorporating a car charging station will add a couple of thousand dollars to the price of a home. It's great if that's what a consumer tells me they want, but for those that don't, don't mandate it. It can always be added at a later date."
The coming year is set to be a busy time for Alicia. She has signed up for the NAHB's Mentor Match program, and while yet to be matched with anyone, she is looking forward to having that focus when her tenure is up. Mentor Match is the latest addition to the NAHB's suite of services supporting members' professional development needs. This online tool facilitates the establishment of mentoring relationships. User driven, it allows registered mentees to search among registered mentors, using specified criteria, to find individuals whose experience and expertise match areas in which they wish to be mentored. Likewise, registered mentors can search for and identify potential mentees.
"I have talked to several people who have been involved in the program," Alicia explains, "and they are really loving it and glad we put it into play. I have had mentors in my career and would love for others to have similar relationships with people they can call on. My predecessor, Jerry Konter, has always been a confidant. Now we work together, I do look to him for advice from time to time, and he is a great advisor.
"Anybody who is passionate about home building should jump right into it. It's a tough business. Every day is different, and every day brings new challenges, but it's so extremely rewarding, with some wonderful opportunities out there," she enthuses.
Championing construction
Turning more generally to the current homebuilding climate in the US, Alicia asserts that there is still a huge demand for housing. "We are experiencing numerous changes in the aftermath of the pandemic, and right now, inflation is at its highest rate for quite some time. As a result, first-time buyers have probably been hit the hardest, but home ownership is not out of reach. Housing is still attainable, and the American homeowning dream is still alive.
"Alongside inflation, another challenge we're facing is labor shortages. The NAHB is partnering with educators, members and state and local HBAs to address the housing industry's labor shortages and to develop a skilled workforce for the future. We are pushing Congress to make sure trades stay on the same footing as a four-year college education. Much of the time we're striving to ensure parents understand that it's a viable option for their children to finish high school and enter the world of work as an alternative to taking on four years of student debt with no clear career path at the end of it.
"Of course, we are simultaneously focusing on ongoing supply chain shortages, and working with Congress to mitigate some of those issues. We are encouraging our members to join the NAHB in showing support for the Defense Production Act that will help ease shortages of electric distribution transformers. We are working as hard as we can to see some light at the end of this tunnel.
"Housing is the most regulated industry there is. We have to deal with not just federal mandates, but local and state ones too. Houses that are built today are very energy efficient: those built in the late 90s, not so much. One solution would be to propose some sort of tax incentive to encourage homeowners to make alterations that facilitate greater energy efficiency. There are probably numerous changes I could make in my own home, for example, but it would be good for people to get help from an affordability perspective. Such a measure would go a long way to reducing energy consumption," Alicia suggests.
Professional partnerships
Looking to the future, Alicia believes that the homebuilding sector will continue to rise to the challenges it faces, as it has in the past. "I do think," she continues, "that the remodelling sector, as is its tendency during times of inflation, will do particularly well in the coming years.
"If I was to give advice to another homebuilder just starting out, I would say find subcontractors that you trust and can work with. I have got into the groove of using the same team of people that I have used for a number of years. This facilitates strong relationships and mutual partnerships. As a member of the NAHB, I would suggest doing business with other members. Your local and state associations provide a great resource for finding likeminded professionals with which to partner.
"I am very passionate about homebuilding, and about the industry and our association, as a whole," she concludes. "I am very fortunate and honored to serve as Chairman this year, and very much look forward to the year ahead."