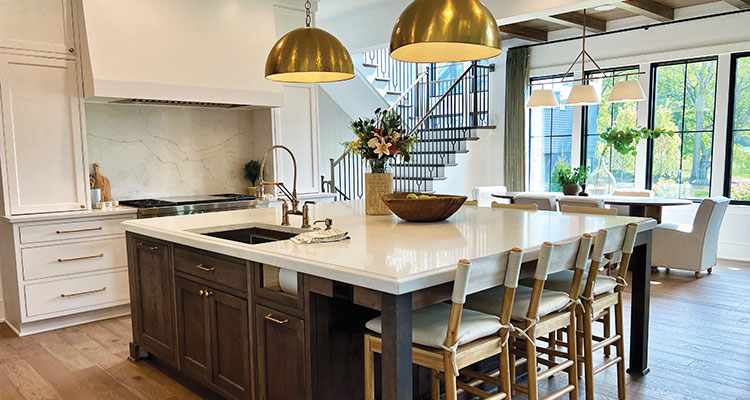 Catching up with Sigma Builders post-pandemic
When we last featured Sigma Builders (Sigma) in Modern Home Builders, Dave Berman, President, was proud that the Carmel, Indiana-based firm was building ten-to-12 homes a year. But times have changed.  
As the pandemic made clear: nothing is certain in business, and companies must evolve. Sigma has done just that.  
To find out more, we recently joined Dave and his VP of Sales & Marketing, Doug Kelly, in conversation. David kicks things off. 
"It seems like it was yesterday that we last spoke with you folks," he smiles. "In those four years, our business has grown significantly, and we've increased our footprint by developing in some new communities, including Zionsville, Carmel, and Westfield. 
"It's a major step forward for us, and so much has changed," Dave continues. "We've increased our building output to around 20-to-25 homes a year. But that's not all: the price of our average house is now twice what it was in 2019. The homes we build range from around $1.5 million up to $4 million. 
"So we've doubled in size and price point," he goes on. "Naturally, some of that will be a result of hyper-inflation and Covid-19; however, the complexity and size of homes that people want has also increased dramatically." 
There's also the fact that Sigma, buttressed by a team with more than 90 combined years of experience, has continued to evolve its broad skillset and develop its processes. Perhaps Dave is too modest?  
"I'm very humbled to say that, yes, this is my 30th year in the business of homebuilding," he smiles. "I have spent 25 of them right here in Indianapolis – my home town." 
Customer needs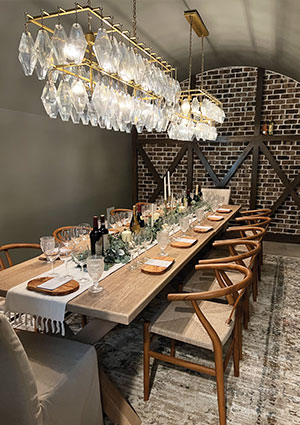 Dave adores the city, and he's quick to champion its many positives. "It's a city that's offered us many long-lasting partnerships – through various realtors and developers, as well as through our customers and their families," he says. 
"Another thing that's helped us is the fact we're privileged to have the best talent in town! My partners and I have focused on putting the best people in the best positions that allow us as a company to continue on our growth journey." 
A good example of this, says Dave, is the Home-A-Rama that Sigma recently took part in, demonstrating the firm's aptitude for custom home building. "So far, we've participated in two shows, but we're already looking forward to our third," he reveals. 
"There are not many better opportunities to exhibit our product and our people, and it led to an important milestone, for instance, in 2020 when we entered Holiday Farms – our first one for Home-A-Rama. 
"It was right at the beginning of the pandemic, so needless to say, it was a very challenging time. Not only did we struggle to get the house built, but we then had to handle the logistics of 15,000 people wanting to visit it. As a company, we've always been on the map, but I'd say the Holiday Farms house solidified our position in the Indianapolis marketplace." 
Earlier on, Dave explained that the complexity of homes has changed over the last few years. Reflecting on Home-A-Ramas, Doug ties the two concepts together. 
"Our most recent Home-A-Rama was very different to our first one," he explains. "This time we had a client from the start, and they were always looking for their home to be featured at the event. 
"It had always been a dream of theirs, so we were really fortunate that, after interviewing a number of builders, they ended up choosing us," Doug smiles. "It's always a tough process: there will be tricky periods, time-crunches, and difficult decisions that need to be made. 
"The client had a lot of needs and wants, and that means you constantly need to be on the ball – if something needs to happen now, then you have to move fast while also gaining approval of the customer and remaining within budget." 
New experiences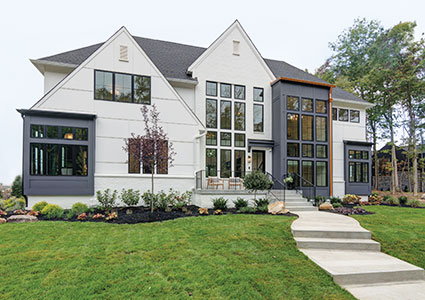 One feature from the company's most recent Home-A-Rama entry that stands out to Doug is its so-called Napa room – a basement with a barrel-vaulted, rounded ceiling. A long table that seats up to 14 creates endless hosting opportunities.  
"It's the perfect spot for Thanksgiving," he reflects. "We put in an interactive bar, too, which basically functions as a kitchen. So, it's perfect: people can come down, heat up food, grab a drink, and entertain the night away." 
When the Home-A-Rama came around, Doug chose the basement as his station. "People loved it," he tells us, "and they all said they'd never seen anything quite like it before. It's one of the times when you just think: that's why I do this job. It was something we were all very proud to complete." 
We've covered a lot, and we've caught up with how Sigma is doing now. But what about its future? 
Dave takes this one. "In terms of our size and volume, I think things will stay fairly consistent over the next few years," he admits. "As with most businesses, plateaus are inevitable at some point. We have the right people in the right seats, and we're just in a really good place right now. 
"So, being able to maintain that volume is key. That's not to say that if the right opportunity presents itself, we won't jump on it and execute it.  
"But we feel that 20-to-25 homes a year feels really, really good to us; we have the right people that can execute on that level, and we're continuing to refine our procedures from point-of-sale through construction. 
"Looking further ahead, we're on a mission to create a new experience in custom home building," he concludes. "We're about inner interaction and communication, as well as humility – we want to keep learning new ways to refine our operations and cultivate the best experience possible." ■