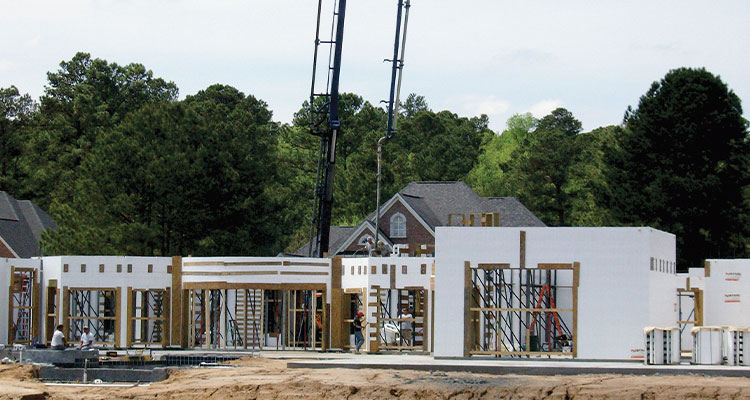 Carrell Group explains the strength of ICF in Hurricane-prone areas 
For those living in a hurricane hotspot, the letters ICF might sound familiar. For those unsure, we've got you covered. 
ICF or Insulated Concrete Forms is a building model that was first used after World War II. Back then, the Swiss realized that a highly effective and affordable way to erect walls was to utilize treated wood fibers held together by cement. Times have changed. Today, results are achieved through cast-in-place concrete walls, with concrete being poured between two layers of rigid insulated material, otherwise known as the ICF block. 
Not only is ICF a strong and energy efficient form of construction, but it also offers very good disaster resistance. This is something Carrell Group, a 35-year-old family-owned home builder from Myrtle Beach, South Carolina, knows all too well. 
With just 150 ICF-led builders in the US, we're excited to share our recent conversation with the specialized ICF company's President, Bruce Carrell, and Vice President, Grant DuBose. 
Before we begin our deep dive into the world of ICF, let's get to know Carrell Group a bit better. "We are a custom builder, and we've been operating in the Myrtle Beach area since 1987," says Bruce. 
"Over the years, we've completed more than 1500 projects," he goes on. "More recently, we started our own developments, but have been primarily building custom homes for a range of clients. 
Robust and resistant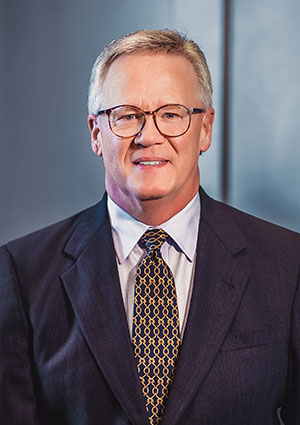 "We have a subdivision that's been under construction for almost a year. The streets and infrastructure should be finished in June. In total, the community has 66 homes and an amenities center. 
"We're also working on another development, comprised of around 60 homes, in the Myrtle Beach area," Bruce adds. "Though it's not finalized, we're hopeful. But we remain incredibly busy with the custom homes side of the business, despite market fluctuations." 
Bruce and Grant started building with ICF in 2000 – a new method for a new millennium. "In total," reveals Grant, "I'd say we've completed north of 200 ICF projects, and we've won three major national awards in the process. 
"It wasn't easy," he continues. "We had  
to compete with builders and projects in much bigger metropolitan areas. We primarily build along the coastline of North and South Carolina, which tend to be smaller resort communities near the ocean, where hurricanes are an annual threat." 
By filling expanded polystyrene (EPS) foam panels with concrete, and reinforcing the structure with steel cables and rebar, ICF homes become incredibly robust and resistant. Unlike wood, moreover, a home built with ICF won't buckle as easily under hurricane-force wind or quickly rot when water-logged. 
Some estimate that ICF frames can withstand winds moving in excess of 300 miles per hour, which is particularly reassuring for customers of Carrell Group since, as Grant has pointed out, the possibility of a devastating hurricane is always around the corner. 
"The public really began to catch on  
to the power of ICF in the wake of  
Hurricane Katrina," highlights Grant.  
"It really changed a lot, especially in terms of insurance coverage. It made sense for people to start building disaster-resistant homes. They're also much safer when it comes to other kinds of catastrophes, whether it's a fire or a leak causing water damage. 
But that's not all ICF is good for, as he goes on to detail: "There's the aesthetic standpoint, which I'm always telling customers about. You can basically sit on every single windowsill in your house since it is a thicker product. 
"Thanks to the high-performing insulation, moreover, these houses are extremely quiet. So it's not a deal-breaker if you live near a busy street or in a loud area. These are just a few examples of why we love ICF." 
For Grant, one particular ICF project stands head and shoulders above the rest. "It was this amazing, 30,000-square-foot, four-story ICF home," he reveals. "I don't really have the words! It was… mega! 
"In every possible way, it was a smart building – a home of the future. For instance, it had a geothermal ICF setup, which took it to another level. It placed first at the National Awards in 2017. We might never work on a build as big as that one again." 
"ICF is really interesting, because it does change the design process somewhat," adds Bruce. "It also affects the number of levels possible in a build. 
"This means when a client wants to build two- or three-stories, then the house will naturally become more of a box-shape, just because the heavy concrete walls have to sit on something sturdy below." 
As a result, most of Carrell Group's ICF homes are just one story, allowing the Carolinas-based firm to be more creative in its aesthetic approach. We're curious what the ICF experts think about its future as a construction and home building method. 
Surging demand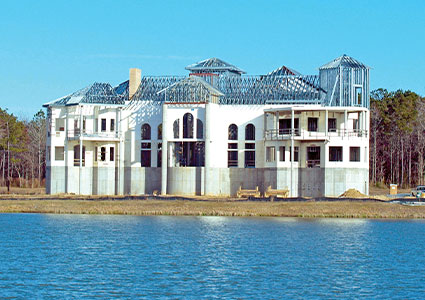 Bruce takes the lead on this one. "ICF has taken over as the market's main strong-house," he asserts. "In fact, I don't think
I've ever seen anything that's even come close to touching it, especially from a client-perspective.
"Every once in a while, someone will try and push a new wall system, but they never get momentum behind them. There's just something about ICF: the ease of installing the blocks and pouring the concrete, the numerous benefits it offers; it's just a great product. 
"And it will continue to improve and evolve," he continues. "In 100 years, there will probably be tons of ICF homes up and down the US because, when you think about it, there are no major negatives. 
"We're honored to be spotlighted by Modern Home Builders because we take our product and clients very seriously. It's funny, really, we get quite a number of calls and emails from people who are either looking for or have bought one of our existing ICF homes, some of which are over 20 years old, and a common thing we hear is that they hold distinct additional value because of how we've built them." 
Bruce has personally lived in four different Carrell Group-built ICF homes. He's a self-confessed lover of the building methodology. 
In fact, he's currently building his fifth home. There was only ever going to be one construction technique for the project. "Of course it's ICF!" he laughs. 
As our conversation winds to a close, Grant begins to think about what the future has in store for the company. "We're based in a resort area," he notes. "So, right now, we're highly sought-after; we're in a prime location for these kinds of builds, as we've talked about." 
But that can't be a bad thing. "Never!" he adds. "I'm sure it's the case for a lot of resort areas. People are becoming increasingly drawn to towns like Myrtle Beach – a warmer climate, closer to the ocean, and so on. 
"In conclusion, I think the challenge of the future will be when the demand far outstrips the supply, a possibility that's become more likely in recent years. Right now, everyone's keeping up with it. But eventually, there will be a peak. So it's just the case of being ready for that when it comes."