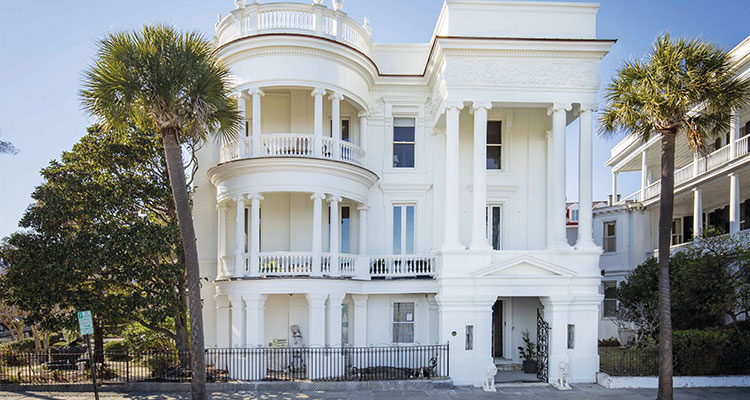 Buz Morris reveals the secret to success for his business, Morris Construction
Morris Construction (Morris) is a full-service custom homebuilder and residential general contractor in Charleston, South Carolina, that specializes in historic preservation, home restoration services, and new custom home construction.
Its vision is to blend contemporary sensibility with a strong appreciation for the existing environment by building beautiful homes that maintain the integrity of the surroundings.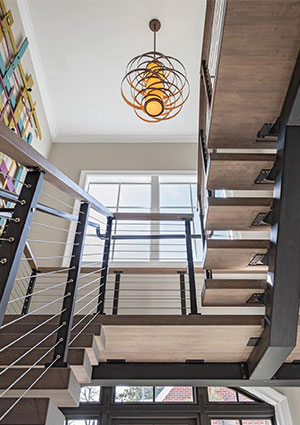 Robert 'Buz' Morris, Founder and President of Morris Construction, joins us to discuss the company's recent projects and its latest developments.
A contemporary touch
With a passion for superior quality, aesthetic appeal, and functionality, Buz has been building homes and renovating historic buildings since 1992. Having grown up in a family of property developers, Buz had an early introduction to the construction industry. He spent several years with one of the most prestigious architecture firms in New York, Gwathmey Siegel, where he worked on some of the city's most iconic buildings, like the Guggenheim Museum and the New York Public Library, as well as custom builds for high-profile private clients.
After honing his skills and training directly under Charles Gwathmey, Buz followed his heart and returned to his southern roots in Charleston in 2003. While working as an architect for five years, Buz spotted a gap in the market – the need to have an architect present during the entire homebuilding process, including construction.
So, he obtained his general contractor's license and founded Morris Construction on the principles of professionalism, innovation, and integrity, with a vision to provide both architectural and construction services. Buz' knowledge of architecture, combined with expert craftsmanship and management skills, gives him a unique edge in the custom home market; he has a greater appreciation for the goals and plans of those with whom he collaborates.
"The business grew from strength to strength, and we started to employ more people," Buz narrates. "However, we're now finding that high-end clientele have come to recognize my name in the industry and want to work directly with me, not a supervisor or someone under me. Whereas we used to complete around 15-to-20 homes per year, we're now consolidating that and reducing our employee levels to ensure I can personally spend more time on each project.
"I'm a licensed architect and a licensed builder; that's what sets us apart in the marketplace," he continues. "Buildings are the medium through which I express my creativity. Some people love to create through drawing or painting, but my preferred art form is anything and everything to do with buildings."
Design and restoration
With a clear passion for his industry, Buz sheds light on some of the company's most recent projects. "One of my favorite jobs is actually a design-build I completed for myself," he recalls. "It's a painted brick structure that we turned into an office building. It has lots of classical architectural elements, but has been completed with a modern flair, with the traditional and contemporary features working in harmony with one another.
"We've also recently completed a historic preservation project on 29 East Battery, one of the most iconic historical residential buildings in downtown Charleston. It's a three-story, Italian Renaissance-style mansion, with a semi-circular piazza overlooking Charleston Harbor. The piazza and façades showed signs of wear and tear and we were called upon to restore it to its original grandeur.
"It's the most photographed home in Charleston, so we were very excited to work on it, but it didn't happen without complications," Buz elaborates. "The home was built in the mid-1800s. Our original method (because of the age of the building) was to use railroad tracks as structure to hold up brick parapet above openings between columns. So, we erected 45-foot-high scaffolding to take on the tedious job of removing all the rusted steel tracks, while holding up 40,000 pounds of brick at the same time. It's safe to say it was hair raising!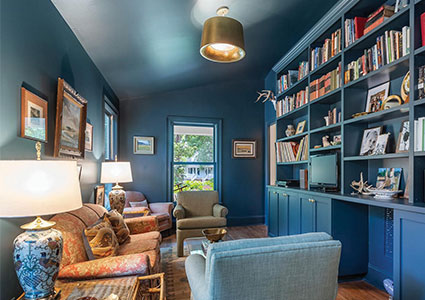 "Another project we've worked on recently is a residential property – One Water Street," Buz adds. "This job saw us raise the home by eight-and-a-half feet and then put the appropriate measures in place to support the structure for years to come. It was the first, and currently the only, all-brick historic structure in Charleston to be raised.
"One Water Street is a great project to illustrate the benefits of having an architect and builder all rolled into one. It was crucial for me to oversee the project from an architectural standpoint, as I have a technical mind and I know the structural requirements needed to complete that sort of project successfully." Buz' one-man band approach opened possibilities for him to coordinate the project's professionals, such as the engineers, with the subcontractors, which resulted in excellent collaboration.
Modern aesthetics
When reflecting on these projects, Buz then turns the conversation to how we can interpret 'modern' in today's industry. He suggests: "Modern is an interesting word. It's not just about styles and trends, but also about new construction methods and requirements. Today, we have codes and regulations that are entirely different to those in place 100 years ago, or even 50 years ago.
"Many people categorize modern home styles as buildings with steel, glass, or concrete. Some of the latest modern homes have wooden features with a white styling perhaps. However, this lends itself to a colder aesthetic. In my world, modern is about how the design works together; a home can have modern elements like clean lines and big windows, alongside traditional aspects, such as beautiful cornice work."
He goes on: "We have a unique talent that enables us to complete some of the industry's most complex projects, like One Water Street. Building a new home isn't rocket science, but working on an older house is more of an operation than it is a construction site. There are more factors to consider when leading a team in a cohesive manner, but managing the coordination, taking extra care of the features, and being thorough will minimize hidden
and unexpected problems to ensure a smooth process.
"I've like to see our portfolio evolve to include even more interesting projects," Buz concludes. "Like any business, we need to make money to survive, but money certainly isn't my main source of motivation. Instead, I want to see us maintain our success rate, work on some exceptional projects, and continue to deliver amazing homes and restorations for clients."