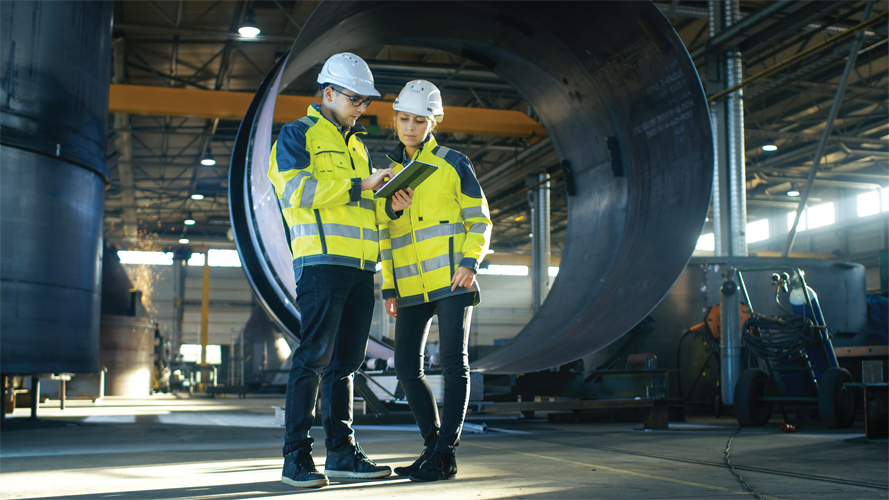 For a sector that is sensitive to economic cycles, Covid-19 has been one of the most challenging periods for the construction industry. The pandemic presented an additional layer of complexity in an already high-risk sector. Organizations have had to navigate large hits to the bottom line as well as disruptions in labor, supply chains and a decline in demand. On the upside, construction has the potential to jumpstart recovery as the US gets back to business. But what will this look like in a post-pandemic America?
In the last year, the construction sector has demonstrated remarkable resilience, upping its game with rigorous Covid-19 protocols designed to keep workers safe. Now is the time to take stock of these procedures, looking at how they can be applied to avoid other tragedies as the industry moves forward.
The key challenge lies in cementing these safety procedures, ramping up operations as demand returns to normal levels, and safeguarding against risk across the board — whether by rigorous inspections against building codes, or minimizing the spread of Covid-19 throughout work sites.
Technology can do some of the heavy lifting here. The right tools will help the construction industry manage increasing demand, mitigating risk while ensuring quality outcomes at the same time.
Easily scalable processes
Inspections are critical in the construction sector, covering everything from pre-starts and daily site safety audits to near miss reporting. Keeping it all in check starts with one important step: inspecting your own processes first. By assessing and eliminating unnecessary bureaucracy, organizations can unlock the full capabilities of their workforce.
SafetyCulture helps some of the world's largest industries embed a culture of safety and accountability in their organizations. In our line of work, we see the value in simple, effective processes every day. The construction sector shoulders both a broad and high-risk scope of work and over-complicated workflows affect how it is managed.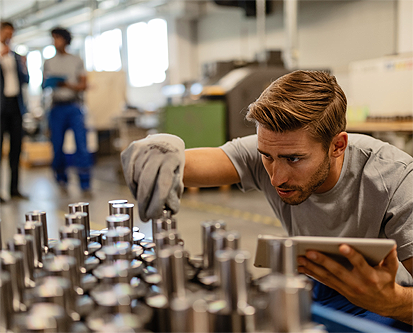 Inspections should not be a burden, instead they should be simple and routine. Digitization is the obvious solution here, but it needn't come with the time-consuming complexity often associated with digital transformation. Consider introducing processes that already fit with your ways of working. A simple way to start is by using a digital checklist for anything from risk assessments to job hazard analysis.
Moving from paper to digital through a platform like iAuditor helps drive accountability with actionable tasks and validation by having a clear endpoint that an employee can complete. It effortlessly streamlines the whole inspection process from collation to analysis – and to action.
Raising visibility
Like most industries, construction is experiencing a rapid shift to digital channels. New ways of tracking information, onboarding subcontractors and reporting mean that digital checks aren't just an efficiency boost for safety audits. It increases the quantity, consistency and quality of information gathered.
In digitizing inspections, businesses have laid the foundation for levelling up their operations. Regular inspections for quality assurance, site audits and risk assessments, present the entire operational ecosystem instead of fragmented elements operating in their own silos.
By using a centralized system to house this data, organizations have oversight across everything from inventory to equipment failures and can take action accordingly. Unpack trends over time and find opportunities for better operations. For instance, data collection from near miss reporting can be invaluable for understanding and targeting trends. Teams can analyze trends over time and help pinpoint areas for hazard reductions and other improvements.
Build a culture of speaking out
It's the people on the frontline in every industry who have the ability to own safety practices from the ground up. A safer worksite is a better worksite, and it requires everyone's help to get there. Organizations must actively encourage employees of all levels to speak up when something raises a concern in the workplace.
Everyone needs to take responsibility to create a genuine culture of safety, from the frontline to senior management. Put processes in place that connect teams from a distance, engaging and enabling them to speak up, raise issues and take action. An effective business doesn't prescribe rigid ways of operating, but puts power in people's hands and makes them part of the solution.
As we look to life post Covid-19, it's the people on the frontline of every industry who have the visibility to build a culture of safety from the ground up. It's down to each and every member of your team to ensure procedures and guidelines are followed.
Bob Butler is General Manager North America, at SafetyCulture. SafetyCulture is the operational heartbeat of working teams around the world. Its mobile-first operations platform leverages the power of human observation to identify issues and opportunities for businesses to improve everyday. More than 28,000 organizations use its flagship products, iAuditor and EdApp, to perform checks, train staff, report issues, automate tasks and communicate fluidly.
https://safetyculture.com