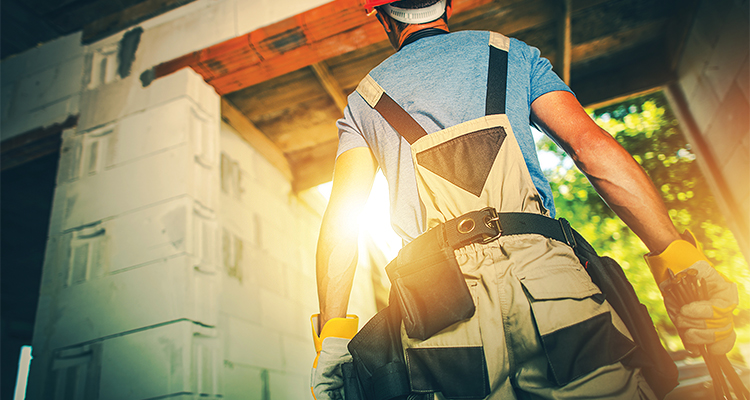 Bret Jacob defines the modern home builder's role and responsibility for providing a technology standard in new homes
Home builders continue to seek advice for navigating the world of installed technology in their new builds. Rightfully so, it is the most confusing category that builders deal with every day, bar none. While the low-voltage wiring of the structure is subject to national and local electrical regulatory codes, there are very few conventions for the implementation of a home automation platform.
There are multiple approaches and protocols for varying standards of performance from competing platforms and device manufacturers. Subsequently, the primary goal of the home builder should be to ensure that the new home is constructed with a future-ready infrastructure that provides their buyer with a functional foundation that allows for system additions, upgrades, and personalization.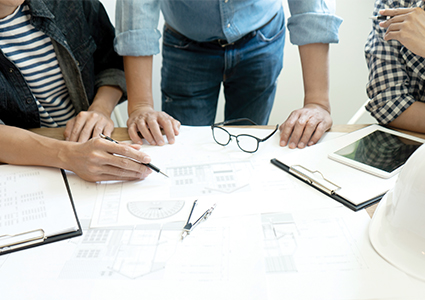 Technology infrastructure
Home builders are all familiar with the infrastructure systems that they provide for their clients today. But how many builders would consider allowing their buyers to fully design one of the key pillars of utility infrastructure such as their own HVAC, or electrical and plumbing? Hint: not many – if any. That's the builder's job!
Technology infrastructure is no longer an optional provision for home builders – it is the essential pipeline for the fourth utility that new homebuyers demand. How can home builders keep technology infrastructure top-of-mind? At a minimum, doing so consists of three vital elements.
Wiring to key locations: "Wait, isn't everything wireless now?" Well, even a wireless speaker has a power cord. And although it is true that advances in wireless technology have greatly reduced the number of low voltage and signal cables that are typically installed in a modern home, a hard-wired network connection is far more reliable than a wireless one. In fact, the hardwiring of bandwidth-guzzling devices (TVs, streamers, gaming consoles) decreases connectivity issues, and increases speed and enjoyment. It also allows the home's Wi-Fi network to be utilized properly for roaming devices (phones, laptops, tablets) and enables the installation of smart home devices, such as garage door operators and appliances.
A future-ready wired approach not only ensures a seamless and enjoyable living experience for homeowners, but it also adds value to the property by accommodating both current and future technological advancements and upgrades without the need for extensive rewiring or renovations.
Consistent coverage
A robust Wi-Fi network: what better gift for your buyer than to include a solid professionally installed home network in their new home? The installation of a managed solution that seamlessly combines those hardwired and wireless devices in the home is a foundational component that immediately rewards the new homeowner for the builder's wise investment in the previous element.
A robust Wi-Fi network is one that provides consistent and reliable coverage throughout the entire home, without any dead zones or signal drops. This ensures the homeowner can enjoy seamless connectivity and access to their smart devices, making their daily lives more convenient and efficient. In addition to providing comprehensive coverage, a robust Wi-Fi network should also be scalable, allowing for easy expansion as the homeowner's needs grow and change over time. This may include adding more devices, increasing bandwidth requirements, or extending coverage to outdoor living spaces.
Lifestyle-enhancing
A future-ready hub: US internet households now own an average of 16 connected devices; and most of those devices employ the use of their own individual app. Home builders are often faced with the reality of handing over a new home with multiple apps that over a period of time become relegated to the back pages of a homeowner's phone or tablet. However, while app fatigue is a real thing, the true benefits of a hub or system controller (i.e. a device that incorporates multiple devices into one customizable friendly user interface) extends well beyond simply eliminating the inconvenience of multiple apps.
The integration into a single ecosystem gives those compatible smart devices the capability to interact with each other, increasing their reach, and providing the home's occupants with a plethora of use cases, from simple lifestyle-enhancing scenes (such as turning on the front porch light when the doorbell is activated) to critical life safety scripts (e.g. fire alarm activation turns off HVAC, turns on interior lights and unlocks the front door).
Providing a smart hub/controller allows the new homeowner to experience the true power of home automation, while establishing a foundation onto which lifestyle-enhancing offerings can be added to the system at any time during the life of the home.
For the growing number of home builders who are now offering a selection of technology options to their clients, the technology infrastructure approach creates the foundation for a strategy that provides for flexibility, generation of new revenues, and sustained client satisfaction for many years of home ownership. By focusing on these three essential elements, home builders can ensure that their clients' homes are not only future-ready but also provide a seamless and enjoyable living experience.
Bret Jacob is the Vice President of Partnerships & Business Development at Nice, a global leader in Home and Building Management solutions. He has more than four decades of experience in audio/video and building control systems, bringing together a passion for technology that simplifies and enhances the living and working environments. At Nice, Bret is responsible for developing and executing industry programs and initiatives, managing strategic partnerships, driving revenue growth and expanding the company's presence in the North American market.