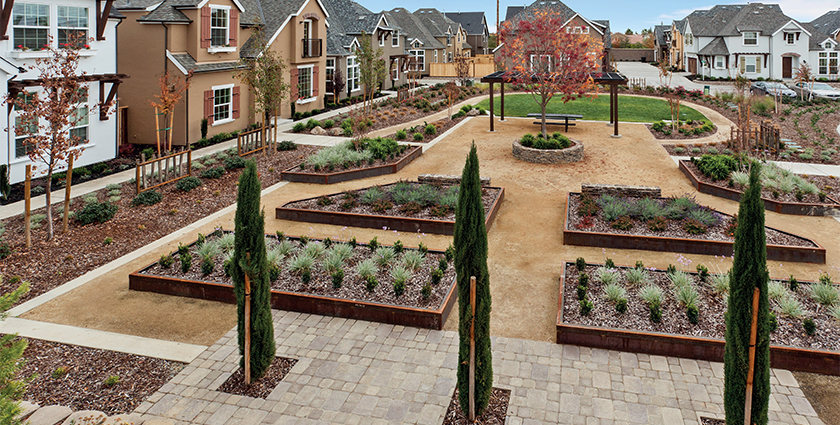 A home that's truly yours
Creating neighborhoods inspired by Sacramento living continues to spell success for BlackPine Communities as it takes on new markets and territories
Since 2010, BlackPine Communities (BlackPine) has been dedicated to producing high-quality, bold and sophisticated homes for buyers and renters across the Sacramento region. Driven by the belief that every home is a sanctuary, the company builds communities with a cohesive sense of style, and a symbiotic relationship to their surrounding towns and cities. Having successfully adapted to the changing market following Covid-19, BlackPine now looks to extend its reach, and continue work on a number of exciting and ambitious community projects.
Since last being featured in Modern Home Builders, BlackPine has experienced considerable growth, and broken ground on some of its biggest projects yet. "We have grown our team of associates and partners, as well as our product diversity and geographical reach. We have certainly elevated our financial capability, and our ability to take on larger projects. I think probably the biggest focus for us has been expanding the diversity of our product offering, and our top-notch team of associates has been the driving force in bringing new product to market.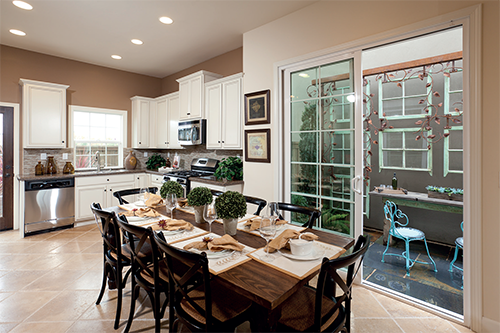 "We have continued to work in our downtown core area, as well as some inner-city locations, where we do a lot of infill projects. We have also moved to the suburbs. We recently decided to take our urban product and apply it to suburban areas, which has been really successful; we are doing a lot more conventional housing, as well as working with advanced rental communities where we are building single-family homes. One of our current projects, which we are now breaking ground on, involves retaining selected home sites within each community for our LuxeLease program.
"It's going well. We have about 300 units in the pipeline that we own, and we are very excited about that. It's in the rising Washington District in the City of West Sacramento, across the river from downtown Sacramento in North California, and we are really excited because it's a newly redeveloped region for the city that will become an important part of the central downtown grid.
"The city is prioritizing housing in the evolution of its central core, and ours is very much an urban project, so we are in-keeping with that trend. It's fun to not only build the homes, but go back and think of a concept that can be executed across an entire community. We are trying to make our brand synonymous with the 'single' experience, whether you buy or rent we want the lifestyle to be the same all the way through," offers company President and Chief Operating Officer, Mike Paris.
New expectations
These accomplishments have been hard earned for BlackPine, as the company was also faced with numerous challenges as the result of Covid-19. "The pandemic definitely caused challenges for the entire industry. It was the same way for us on the West Coast as it was for builders on the East Coast, none of us really knew how to navigate what we were experiencing, especially at the beginning, when our fundamental operating disciplines were paused," Mike confirms.
"We knew that our number one priority needed to be making sure that our people were safe, and, as more information came out, we followed all of the proper protocols. We wanted to be certain that our people had enough time to spend with their families, especially with the challenges brought on by home schooling and the absence of daycare, so we were very flexible in terms of letting people work from home. That being said, a lot of people still chose to come into the office, which was great because we had been deemed an essential business in California, and so we still needed our team working on site.
"The second thing we focused on was our trades. The biggest challenge we faced there was the fact that our labor force was more or less decimated. We would have 25 houses that needed drywall installation, and only four people were available to hang it. The initial impact of this meant that our build times were doubled – we went from a seven-month building cycle, to 12 or even 13 months, more or less overnight. It was something we just had to work through, until conditions improve.
"Thirdly, we made the decision early on to accept the 'new normal'. We realized that there would be considerable effects on the industry, but that over time a new kind of equilibrium would be reached. We didn't know how long that would take, and so we decided to be entirely transparent with the home buyers; we tried to communicate with them frequently about any challenges that came up with the build, and people really appreciated being kept informed. Our customers were equally trying to juggle their own circumstances; it's been tough on all stakeholders.
"The reality is that the world has changed. We are entering the third year of post-pandemic, and the business is different. We have adapted, and new expectations have been established on every level, and from every corner of our industry. I think our ability to stay nimble, and work under those challenging circumstances, has made us stronger today and positioned us to be strategically adaptable for the future," he elaborates.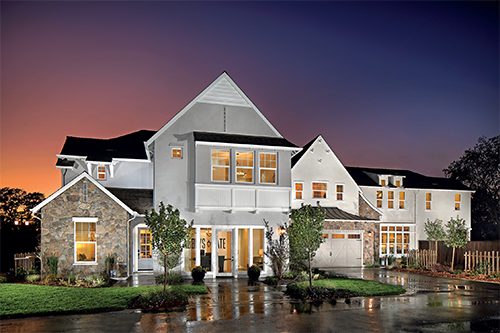 Unique vision
The pandemic also prompted numerous changes across the housing sector, as more and more people started remote work. Keeping a keen eye on the market, and remaining flexible, allowed BlackPine to respond effectively to the shifting needs of consumers. As Mike discusses: "The 'home' has clearly been redefined over the past couple of years.
"I think everybody in the world has re-evaluated the importance of their homes, and it has certainly had a direct impact on employers and workplaces. We are now seeing the home being utilized as a flexible work-from-home space, as well as a classroom for a lot of people. In response to these changes, we are now designing homes that have private spaces in them, for adults and children. We are also making homes more flexible for gathering together, when those occasions arise."
The company also remains dedicated to Mike's original vision, working to create genuine communities where people have the security and well-being to thrive. "One of the biggest things we have always been able to do is look beyond the house and find the home in it. People often purchase homes based on how they feel, and so we strive to create entire areas that bring on a positive emotion. After all, our projects are about the whole community, not just a single house. That's always been our belief, and it's something we have stayed true to as the company has grown.
"Our first community was built in Roseville, which is right outside of Sacramento. The project is called Molly's Walk, after my daughter, and it's a single-themed village full of English-inspired cottages. It turned out wonderfully, even though at the time people thought I was crazy. I always knew that people wanted to feel happy and safe when they came home from work each day, and that's why the community was so well received.
"Our offering is diverse, but consistent. We provide people with something uniquely different, and we stay true to that original vision. The company has now built a brand that brings value to the communities it builds. Not every home has to have the same style, we have moved further away from homogenous production housing into more personalized homes, but we still like to keep a sense of coherence throughout the community," he asserts.
Moving and growing
The prevailing belief in the power of community has helped BlackPine see enduring success. Today, the company continues work on a number of major projects, including 700 PARC on Main, an urban downtown development in the City of Vacaville, and two large communities in West Sacramento, called Four40 West and Five20 Fifth. It's an exciting time for BlackPine, as Mike enthuses: "The company is at a pivotal point in its trajectory, and we are about to enter a new chapter. We've built great strategic relationships with a number of really highly respected companies, and in the next few years we will continue to expand on those very important and valued relationships.
"In five years' time, I would love to see the company continue to grow and prosper. We haven't had a strict forward-looking strategy, however, for the years ahead, we fully recognize the importance in advancing our fiscal planning and continued commitment to building and working sustainably with the community in mind. Furthermore, we aim to continue being adaptable, and evolving with the market.
"I think the next three-to-five years will be very interesting for BlackPine and the construction industry as a whole. There will undoubtedly be continued economic and social effects from the pandemic, and there is still a lot of supply chain disruption to manage. The pandemic really did accelerate a lot of things, and I think we will need to continue moving and growing into new market areas – our brand is scalable. Ultimately, our success lies in our ability to remain flexible, adaptable and responsive to our customers and the market as it continues to evolve," he concludes.
BlackPine Communities
www.blackpinecommunities.com
Services: Community developers