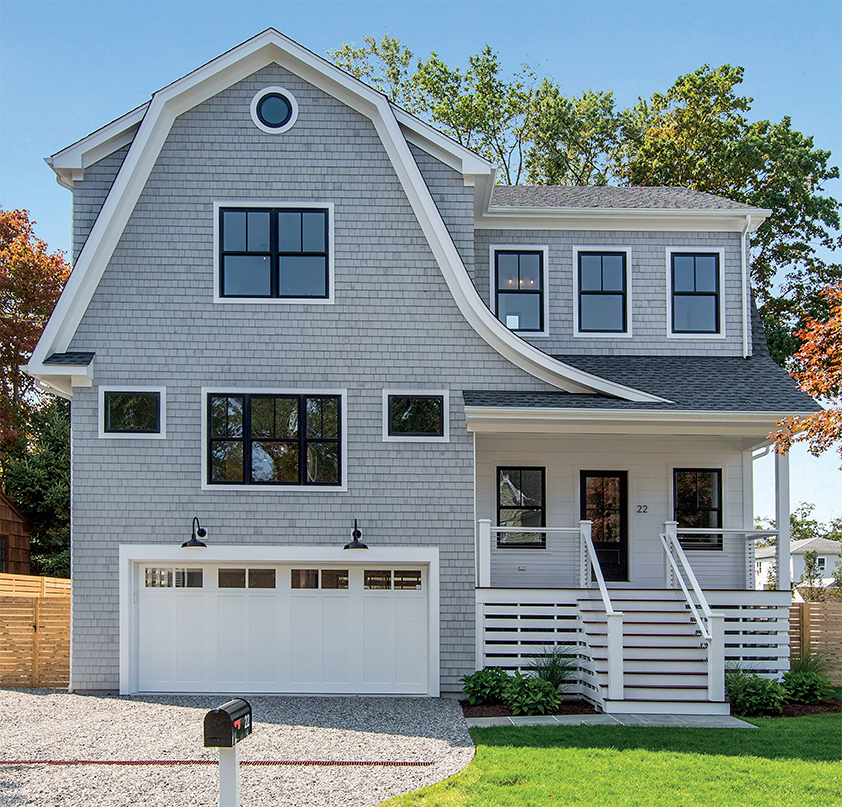 Coastal construction made contemporary
As one of Connecticut's leading premier homebuilders, BeachWalk Homes combines its uniquely modern style with quality craftsmanship and a sea view
Founded on decades of experience in the construction and renovation industry, BeachWalk Homes (BeachWalk) is known throughout Fairfield County, Connecticut, for its masterful craftsmanship and striking aesthetics. Each BeachWalk home is a celebration of hand-crafted, high-quality construction, motivated by creativity and personal style.
Established in 2012, BeachWalk Homes was a venture inspired by an enduring passion for bespoke, handmade construction. The company specializes in superior quality shingle-style homes, whilst also managing large-scale renovations on existing properties, as President and Founder, Oscar Leal, discusses: "Since 2012, we have been involved in over 100 new builds and renovations across coastal Fairfield and Westport. In the beginning, I was doing the design, permitting, project management and any other non-carpentry work that arose. Today, we have someone dedicated to billing, three project managers, and an office assistant. We also have robust processes, and a strong working culture."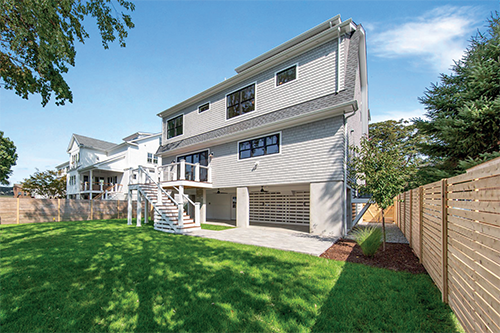 The success of BeachWalk Homes is rooted in three founding principles, as Oscar affirms: "When BeachWalk was formed, our goal was to achieve a higher level of professionalism by being extremely organized, communicative, and transparent. These factors have continued to separate us from other contractors. As an example, our custom clients receive detailed reports on all expenses, and budget reconciliation reports, as well as full transparency on our project management fees."
These values have clearly provided a solid foundation for BeachWalk Homes, as the company was recently awarded the HOBI (Home Building Industry) Award for best spec house under $1.5 million, during its very first awards run. The accreditation celebrates BeachWalk's custom design and build work, something the company specializes in. "We take on a wide breadth of projects throughout the company, however our primary focus is new construction, where we both design and build the project. Some of the homes we build and sell, others are for custom clients. These are typically coastal homes in the 3000-to-5000-square-foot range," Oscar details.
Forward-thinking approach
The company's award-winning home, on Millard Street, CT, is emblematic of BeachWalk's stylistic flair, and high quality, as Oscar enthuses: "We won the HOBI Award for our work on Millard Street, a small cul-de-sac in Fairfield that is just walking distance from the beach. Over the course of less than two years, we had built two new custom homes on that street, as well as one major renovation. The opportunity arose for us to acquire a lot neighboring our recently completed new home. We were excited to continue our improvement of this quiet, well-located street with a new home of a distinct, but complementary style to those we had previously completed. The design was very much in-keeping with the modern, shingle-style architecture that characterized the street, and the end product is a gorgeous, light-gray home with sweeping lines and distinct black windows. Stepping inside, the home is open, modern, and exudes coastal vibes without any of the kitsch one might associate with a 'beach' home."
These projects make up only a small portion of BeachWalk's extensive and impressive portfolio. Following on from its award-winning work on Millard, the company began construction on one of its most unique and creatively designed projects, at 161 Pratt Street. "It was a really fun project," states Oscar.
"It had been intended as a spec home and, before we even broke ground, an interested and creative buyer asked us to work with them to tweak it to their style. The dark gray color, metal roof accents, and mixed siding (board and batten and clapboard) were the result of a close design collaboration with our client.
"The interior of this home was a lot of fun for us. We were working with a specific client, who had an adventurous design spirit, so that allowed us to be more creative and unconventional with the design. We brought in some incredibly unique lighting, used splashes of surprising colors, and had fun with some ceiling treatments. The end result reflected our client's design sensibility incredibly well, and we all loved it," he elaborates.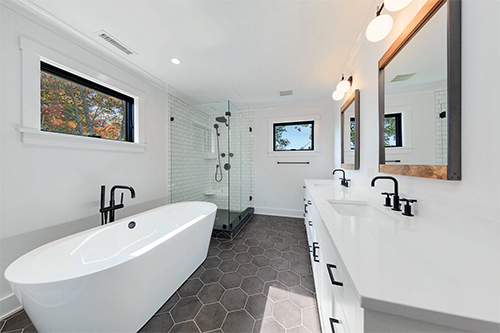 Continuously seeking to innovate, and improve its operations, BeachWalk Homes takes a critical and forward-thinking approach to construction. "The most important part of our mission is a continuous focus on process improvement. This is related to almost every element of our operation, from how we communicate with clients, to checklists for monitoring the work being done, and the adoption of new software. We are currently working on a new software package that allows our clients to view progress photos, budgets, selections, and more, via an app.
"We believe it's incredibly important to be process-focused. There are a lot of moving parts in the building industry and you must have clear processes, tools, and sufficient professional staff to keep everything moving efficiently," Oscar affirms.
These values are held by BeachWalk's entire team. Working through shared values, and a mutual love of the craft, has fostered a positive and effective company culture. "It's important that we work as a team so that we can motivate and manage our sub-contractors effectively, and offer a high-quality service to our clients.
"My focus has always been on working with people who take pride in what they do, and get along with each other. A team like that shines, and our clients can't help but be impressed, particularly when you couple that with our ongoing focus on communication, organization, and transparency," Oscar reveals.
Handmade products
This sense of community extends to BeachWalk's suppliers and subcontractors, as Oscar states: "We work very hard to let our suppliers know we view them as part of our team. We bring them in on the details of how we do things, treat them with respect, and are always grateful for their keeping an eye out for our best interests. Unlike many builders, most of our supplier and sub-contractor relationships are very long standing."
As a process-focused company, BeachWalk Homes uses its operational efficiency and precision to ensure its homes are energy efficient, all the way through the construction process and beyond. "As a team we are very focused on efficiency. When it comes to the environment and being green, energy efficiency has been our biggest focus. The hydronic heating systems we use have 99 percent system efficiency, and the sealing and insulation methods we use continually show our houses are remarkably tight.
"By keeping our energy usage down we are saving our clients money, improving the value of their homes, and being kind to the environment. However, there are so many ways we are trying to be good stewards of the environment. For example, we mostly do what is called 'infill' building. We are not buying tracts of empty land further and further out from town and developing them, which is particularly harsh from an environmental perspective. No, we are buying existing homes in existing neighborhoods close to town and redeveloping those lots. This is definitely a more environmentally friendly way to build," Oscar highlights.
As Oscar suggests, the coming months hold a great deal of potential for the company: "We are currently wrapping up on a larger home than we traditionally do, which was quite an adventure. Additionally, we are working with a client on a modern single-story home with sheets of glass, hemlock siding and unique roof lines. These forays into different areas teach us a lot, bring us new supplier contacts, and further hone our skills.
"Our goals for 2022 are to continue growing at a measured pace, whilst also refining the processes that we have been instituting since the start of the pandemic. We have brought our communication, budgeting, and project management to the next level in order to handle the rapid changes happening in our industry. At the end of the day, these efforts are designed to make our clients experience as smooth, enjoyable, and cost effective as possible."
As BeachWalk Homes continues to grow, and establish its presence in neighboring coastal communities, it carries with it a belief in honest craftsmanship and high-quality construction. Oscar concludes: "We produce one of the last large scale, handmade products in the world. We love the craftsmanship, natural variability, and skill that it takes to do this. In a world where more and more things are mechanized, virtual, or factory-made we are very proud to produce a handmade product that requires the choreography of hundreds of skilled craftsmen."
BeachWalk Homes
www.beachwalkhomesct.com
Services: Custom-built homes and renovation