Armstrong Custom Builders reveals its new community – and it might be the best yet
STRONG by name, STRONG by nature
Armstrong Custom Builders (Armstrong) is a new name for an old, well-established family trade. Indeed, the Armstrong family has been intimately involved with Edmond and Oklahoma City real estate since at least 1979, with JW Armstrong first starting his journey in home building three years prior. Rodney Armstrong and his brothers joined what was becoming a burgeoning home building business throughout the 1980s. The company was formally established by JW and Marilyn Armstrong with the aim of making an incredibly personal and oftentimes stressful process – acquiring a home – one that is friendly and peaceful for all.
For more than four decades, Armstrong has enhanced neighborhoods and built communities, including Fairfax Estates, Hampden Hollow, and Quo Vadis. "We started off building homes of various sizes, ranging from around 2000 to 2500 square feet," says Eli Armstrong who currently serves as Manager at the business. "Throughout the years, we have expanded the company organically, slowly transforming into the luxury custom home builder we are recognized as today. As it stands, the largest house we have built is 17,000 square feet. With multiple luxury neighborhoods in Edmond, Oklahoma already established, we have set ourselves apart from the competition – and we keep on growing."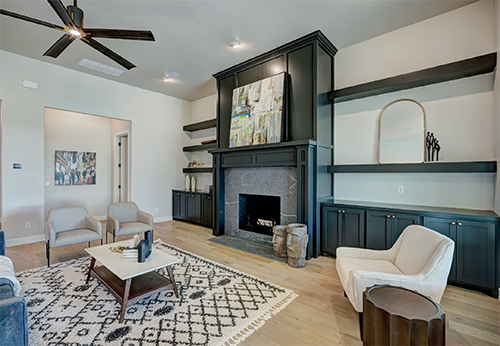 Though Rodney and Eli are the current company managers, JW is still regarded as the patriarch and decision-maker for critical business issues as well as guiding the overall direction of the business. Jarod Armstrong, moreover, has since become renowned in the Edmond metropolitan area and its real estate scene, acting as a sales representative for the family business.
Positive processes
"The family dynamic at Armstrong has greatly influenced the culture of the company," explains Eli. "We all hold each other accountable, which every good family will do. Ours is active throughout the entire process – from design and building to sales and accounting. Together, we build luxury, high-quality spec and fully custom homes as part of our unique, one-of-a-kind process.
"What sets us apart from most other builders is our tenure and knowledge of this profession," he goes on. "We have experienced multiple recessions, style changes, and new trends. However, Armstrong is a boutique builder that emphasizes quality over quantity, and that means – no matter what is happening in the world outside of home building – we will always deliver.
"When people use us, they are walking hand-in-hand with the Armstrong family, not an assigned project manager," Eli asserts. "We refuse to overextend ourselves because we refuse to diminish our product."
There is no mistaking that the custom home building process can be intimidating for many. Myriad variables and ostensibly endless options threaten clients' peace of mind; volatile markets put pressure on real estate and the economic equilibrium.
Yet, by partnering with the right builder, it can actually create positive, long-lasting memories and be a deeply fulfilling process. From first finding a lot to handing over a set of keys, Armstrong creates a personal relationship to satisfy and exceed expectations along the entire home building journey.
As mentioned previously, core communities developed by Armstrong include Fairfax Estates, which was built on the old homestead of the Harper Family Ranch, and a golf club; Hampden Hollow, a gated community inspired by English architectural traditions; and, finally, Quo Vadis, which is located north of Arcadia and is a sprawling, equine-friendly community that stands out with 600 acres of wide open spaces and tree-covered hills. But Armstrong is not in the business of resting on its laurels. More recently, the firm has been working on a new community in east Edmond called Montmartre.
Valued relationships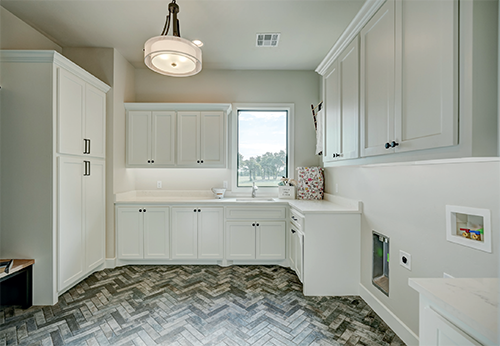 "There are a total of 49 lots at our new Montmartre community, and these range in size from 1.3 acres to three acres," reveals Rodney. "Alongside that, there are four beautiful ponds to gaze over, which are fully stocked and feature walking trails between them. It has become a truly wonderful community for families to have privacy while also being part of a luxurious, high-end neighborhood."
Located near Sooner Road and I-35 for easy access to Oklahoma City, the community is named after the famous Parisian village, which is inextricably bound to the history of art. At the core of this development – and all of Armstrong's others – is the people involved.
Eli elaborates: "Relationships are one of the most important parts of the business we are in. If you need something done quickly, then it is your builder's relationship with its vendors to be able to speed the process up. In turn, when the vendor needs you to help them out, you do your very best. It is a two-way street. We help our vendors by making sure we pay them on-time, creating a good workspace, and offering our aid when they need it.
"Looking forward, we intend to bolster these relationships," Eli concludes. "Moreover, in the next six months we are planning to start two spec houses and two custom houses. Beyond that, we intend to grow, building five-to-eight homes a year, while also starting new neighborhood developments in Edmond."
www.armstrongdevelopments.com