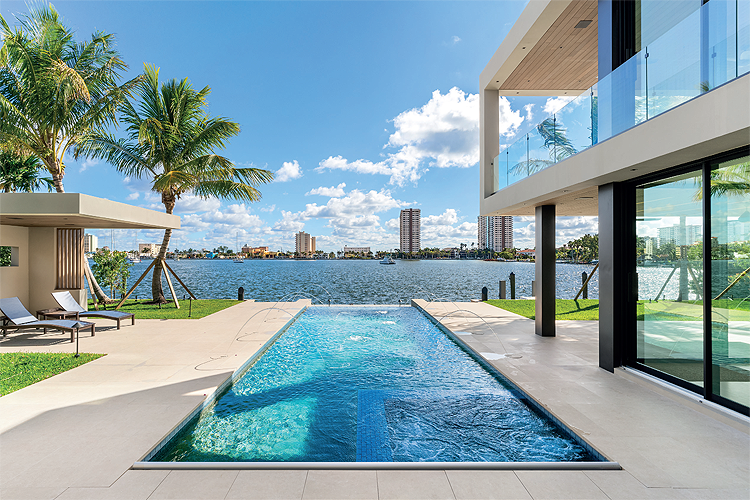 ARK Residential Corporation
Turning dreams into reality
Making its home in Fort Lauderdale, Florida, ARK Residential Corporation (ARK) is an award-winning luxury home builder founded in 2015 by President and Chief Executive Officer, Sean Tanner. Specializing in the construction of high-end custom homes, the company is driven by a desire to transform its clients' property dreams into a reality.
"It was following a lengthy spell in the large commercial construction sector that I made the decision to establish the company in 2015," Sean explains, before detailing how prior to this he actually got his start in the industry working on residential homes. "My first homes back then were those in the range of 12,000-to-15,000-square foot in size. After earning my stripes here, I made the choice to jump into the large commercial arena in order to better understand that side of the business, and it was here that I learned the finer details of how to run a construction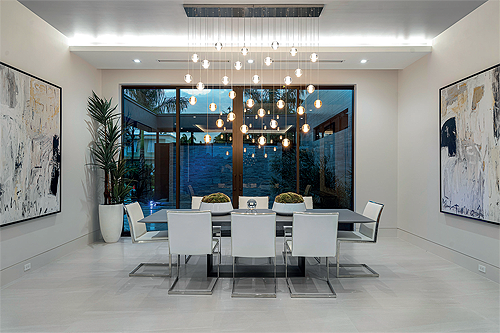 site or a major project. I was then able to take this knowledge and experience with me when the time came to return to the world of residential home building."
Today, ARK's construction management, design build, and program management services combine to provide its clients with the opportunity to work collaboratively with a passionate, solution orientated team. Promoting a cohesive approach that optimizes the integrity of design and budget consistency during the early stages of the project, ARK's primary objective is to assist its clients in managing the overall process, and effectively making the right decisions, which can significantly affect the quality, budget and schedule.
"We are typically focused these days on homes ranging from $2.5 million in value, up to around $20 million," Sean adds, then going on to highlight some of the characteristics and strengths that set the company apart. "I would say it is very much the customer service element of ARK that separates us from everybody else. We are all about delivering a positive experience to our clients throughout the lifetime of their respective projects, and we are always looking at ways in which we can go that extra mile for them. As a purely referral business whose success is won or lost based on the performance and results we create, the fostering of strong relationships with our clients is absolutely key to our growth and long-term progress."
Sean is also bolstered by a dedicated, passionate group of men and women who make up the ARK family of employees. "My people are what I consider to be my right hand, without which I and the company simply could not be successful," he enthuses. "Each individual plays an integral role here at ARK, ensuring that not only do we maintain the levels of customer service satisfaction that we have come to be known for, but also that the goals of our clients are achieved."
Custom details
The way in which ARK operates is one that combines both tried and tested construction techniques and methodologies, with new technology. "I would describe ourselves as being something of a virtual business," Sean states. "Making use of cloud technology, we have online project management software that is tied to not only the financial functions of ARK, but also to our daily project management activities. We are able to provide our clients with full access to the latter, allowing them to log on anytime of day or from wherever they are in the world and obtain up-to-date progress on a particular project via a combination of images, videos and daily logs.
"Meanwhile, from a financial perspective, our technology allows us to record in detail every dollar that is spent in completing a project, with notifications sent to the client so that they can see what is being spent where, when, and why, in real time. We have found that this 'open book' level of transparency is of great comfort to our clients, and it means that even if they are not able to visit the job site in person on a regular basis, they can still feel connected to and involved with their project on a daily basis."
There are numerous examples of ARK's work that one could draw attention to in order to showcase its capabilities, some of which are spec homes while others have been delivered to private clients. An example of the former, for instance, would be the stunning 'Fort Lauderdale House', which mixes mid-century design with modern flair, while a great recent private development is the 'Hollywood Luxury Home', an 8,700-square foot, two story property, boasting a great deal of custom details and overlooking an enormous lake.
"Both of the aforementioned properties actually made use of the same architect (In-Site Design Group, LLC), who I have personally worked with a number of times in the past and who has an amazing eye for elevations and exteriors," Sean adds. "The two homes are somewhat similar in nature, in that they are innovative modern builds that incorporate a number of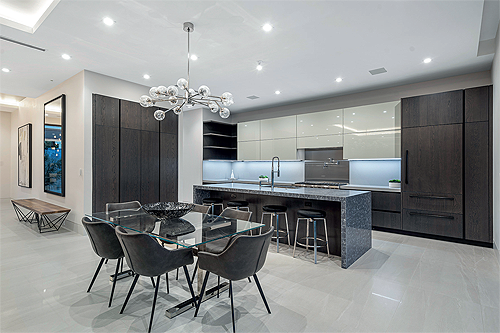 contemporary features that I believe are timeless and will still be significant 20 years from now. That is one of the things I definitely look for in a home, and it is these types of projects that ARK excels in completing."
These projects, as is the case with many of ARK's other completed homes, have also made use of a number of green products in their construction. "We are always doing our best to make the most of the best responsible building products and techniques available to us," Sean confirms. "We use cutting edge technologies wherever possible, such as a product named Resysta, which is a wood substitute made from a mixture of rice husks, common salt and mineral oil, as well as other recycled goods. We also look to ensure that all of the units we install, such as AC units, are the most efficient on the market."
Quality over quantity
As we speak with Sean at the beginning of June 2021, his focus for the rest of this calendar year is on delivering ARK's existing slate of work. "We have multiple projects currently ongoing, which are expected to be complete by late summer or early fall," he says. "At the same time, we are also preparing ourselves for the next projects that are on our radar, one of which we will commence work on in the next two months."
While it is evident that demand for ARK's services and expertise remains strong, Sean is keen to point out that his is not a business that chases growth simply for growth's sake. "I am a firm believer in delivering quality over quantity, which is why my goals for the company do not presently involve it growing much larger than it is today. As an owner-operator who loves his work, I want to make sure that I remain involved in some way with each and every project that ARK undertakes, and I also don't want to lose the selective nature we have when choosing what work to take on. This is based purely on the personality of the client being right for us at ARK, and vice versa, and it is something that I want us to never lose sight of."
Maintaining the above approach has unquestionably paid off for ARK to date, and Sean is confident that this – together with the company's culture, its people, and its use of both traditional and modern ways of working – will keep it in good stead for many years to come. "Our ultimate goal is get to a position within our industry where the quality of our work means that regardless of whether the overall property market is hot or cold we remain in demand and in a healthy situation, and I am certain that we have all of foundations in place to make this a reality," Sean concludes.
ARK Residential Corporation
www.ARKdcs.com
Services: Luxury home builder