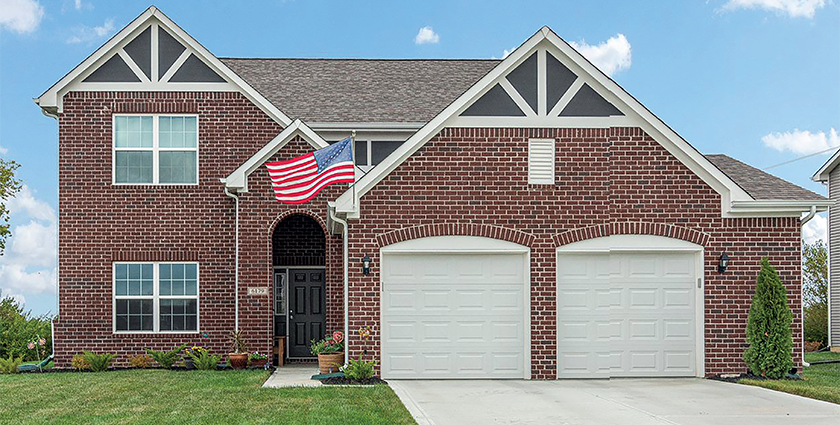 New routes, new roots
For nearly three decades, Arbor Homes has been leading the way in new home construction across Indiana, having built more than 15,000 houses in the process. Now it is spreading its wings, delving into new territory across the Midwest with new offices in Kentucky and Ohio
Established in 1994 by Curtis Rector, who still serves as company President, Arbor Homes (Arbor) prides itself on creating neighborhoods with purpose that encourage communities to come together, while also delivering high-quality homes at prices the average American can afford.
In 2004, Arbor set up a sister company, Silverthorne Homes, enabling the company to tap into higher price points and offer high-end and luxurious features to its growing customer base. This commercial diversity proved attractive to Berkshire Hathaway's Clayton Properties Group, which took an immediate interest in the renowned builder and went on to purchase the company in 2018. Since then, it has helped Arbor tap into new markets.
Following the acquisition, Arbor has gone from success to success – externally and internally. Indeed, for the last five years, the company has been named as one of the Indy Star's Top Work Places, an award that is given annually based on direct feedback from employees.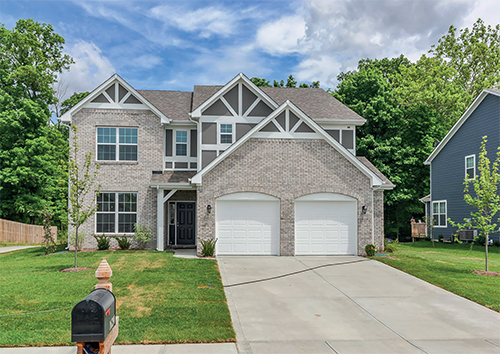 The firm primarily focusses on homes for first- and second-time buyers, generally ranging from 1600 square feet up to 3000 square feet, which incorporate modern concepts while remaining at an affordable price. An exciting range of floorplans – the Asheville, the Cooper, the Mulberry, the Scottsdale, and many more – are available to choose from.
"Over the last couple of years, we have built on top of our continued success and expanded into Louisville, Kentucky and Columbus and Dayton in Ohio," begins Ryan Del Monte, Director of Sales at Arbor. "We are in the process of closing our first two homes at a development in Union, Ohio, which is a huge milestone since this market is completely new for us. Currently, we just want to keep on hitting the ground running; but, we have also worked to streamline our processes to reduce overall build costs, the savings from which we can then pass onto our buyers.
"In this climate, with real estate prices and interest rates rising, it is – now more than ever – imperative to build affordable homes, especially for those first- and second-time buyers that are being slowly pushed out of the market," he adds. "In doing so, we are not merely highlighting a cultural need, but also – by tapping into it – separating ourselves from the competition."
Technology trailblazer
The Division President of the Columbus, Ohio operation, Michael Marinangeli, echoes Ryan's sentiment. He believes that drive to help people is the product of a strong company culture.
"Our ethos was established by Curtis," he explains. "He always wants to keep folks engaged and aware that their voices matter. While we can indeed apply that to the average American family, we can also look at it internally. At Arbor, opportunities are an embedded element of our employee growth program. Whether people want to stay in their current role or move up the ladder, there is always room for them to grow as individuals.
"With that mindset, you keep people engaged by talking with them and letting them know that you truly care," he goes on. "Our founder always says this: 'What goes on between the walls at work is important, but the most important things are that which go on between those at home.' So, if something does come up, then we will be there to support you. That is life and that is our approach to it."
Company and employee relations were redefined during the pandemic. Each one needed the other like never before – and, as Michael notes, the primary lesson learned by many was that communication is key.
"Whether during the sales or construction process, being open and communicative was essential to stay ahead of the game," he goes on. "Challenges have not died down. Right now, one of the biggest issues we face is the negativity in the market. Forecasts of this kind seem to snowball, particularly once picked up by the press. Whereas, in reality, there is so much demand that a deep backlog exists.
"We feel very strongly that plenty of people will be purchasing homes in the years to come," says Michael. "We are staying positive because, despite everything, purchasing a home is still the best thing for people to do. Few builders in Cincinnati and Dayton are constructing homes with a price tag of under $400,000, which only makes things more difficult for the average person. The fact we have been doing it successfully for so long gives us an advantage over our competitors and makes us confident about the future."
"We are experiencing extreme inflation in terms of costs – upwards of 25 percent increases since last year – and that is due to supply chain issues and the fact that subcontractors must charge more because of rising labor costs," explains Paul Metzger, Director of Land Acquisition and Entitlement. "We are also starting to see some land prices rise in parts of Columbus, particularly where Intel is building its new factory. However, we still need to buy new lots to build new homes! For the most part, then, we must absorb those costs and get on with the job. In doing so, we can keep serving our customers and enhance our position as one of the region's most preeminent building firms."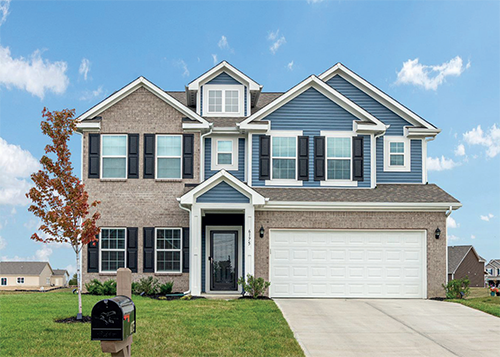 Attitudes and platitudes seemed to define the pandemic. 'Keep calm and carry on,' for instance, was one often passed around. While this was certainly the case with Arbor absorbing nascent financial changes in the market, the company was also determined to blaze trails with exciting new technology.
During the Covid-19 crisis, Arbor established several processes to help customers feel as if they were part of the building process, even though in reality they were confined to their current residences. One of those was the adoption of homebuildingjourney.com, an online portal that enables buyers to see, for example, all the tasks their assigned superintendent or construction has completed on that particular day.
Simplified process
In short, customers can stay up-to-date with the latest developments on their new home. Whereas many other companies might offer updates just once a week over the phone; at Arbor the process is much more interactive, and invites buyers on board with the process – something that was taken away from many during the pandemic.
Digital services such as these support the company's strong physical presence, which is most evident through its impressive, state-of-the-art 3200-square-foot design center. Connected to the company's main office, the design center handles appointments on a daily basis, and prospective buyers are offered three hour sessions with experienced consultants who will help guide them through the entire design process.
In doing so, customers can personalize their homes and tailor specifications to reflect their own unique personalities. Lighting, cabinetry, flooring, paint colors, appliances – all that makes a house a home is there to be inspected, touched, and chosen, making what can sometimes be a stressful process much simpler.
Choice for home buyers
As it looks ahead, Arbor is resoundingly ebullient about its new ventures in Kentucky and Ohio. It will also offer new additions to its already extensive lineup of homes, including small and mid-size two-story houses that are incredibly efficient to run.
"We are really enthusiastic about the new land positions we have in Ohio," says Ryan. "Our team there has been growing dramatically and in the next six months we will have established at least four new communities in Columbus. Put simply, we are set to see some big differences. Looking ahead, the goal is to find new pockets in the Midwest, where we can really help people find great value for money."
Michael nods in agreement. By taking new routes, it seems, the company intends to lay down new roots.
"Across Cincinnati, Dayton, and Columbus, we would like the Arbor name to be recognized as that of a leader and builder of choice for customers looking to get into a home that they might not be able to afford with other builders," he concludes. "We want to represent a viable choice for people and develop a strong reputation because of it. In five years, we expect to be building up to 600 homes a year across these new markets, attracting more and more talent to help us grow the company. In turn, that means we can create more homes for the average person."
Arbor Homes
https://yourarborhome.com
Services: Home builder