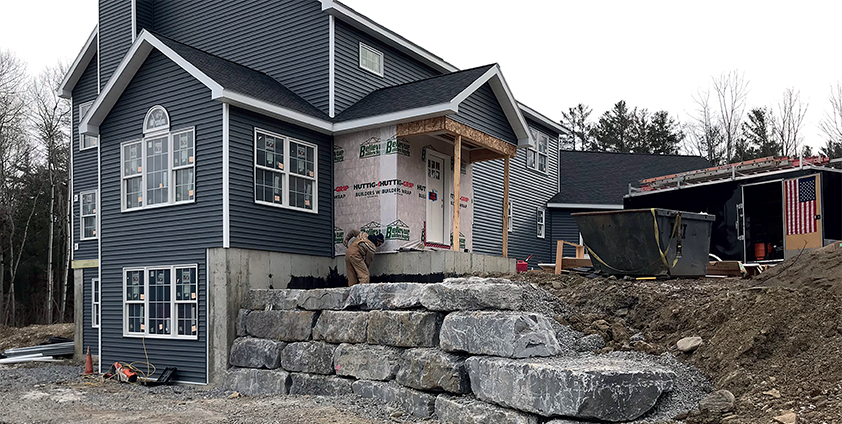 Construction that's up to the challenge
As a turnkey contractor, American Timber Works offers expert construction services to customers that are looking for a unique custom home
Striving to create an unmatched building process from concept to creation, American Timber Works (American Timber) never shies away from a challenge. The company is known for building long lasting relationships with its clients, as it supports them through the entire design and build process. With expert knowledge in architectural planning, project management, and interior design, American Timber continues to produce striking, large-scale structures that stand the test of time.
The story of American Timber works begins with its owner and founder, Gregg Scott Raffensperger. Scott established the company straight out of college, as he explains: "I started American Timber works soon after graduating. I had worked in the construction industry throughout my teens, and really enjoyed it, so when it came time to graduate I knew that was the sector I wanted to work in.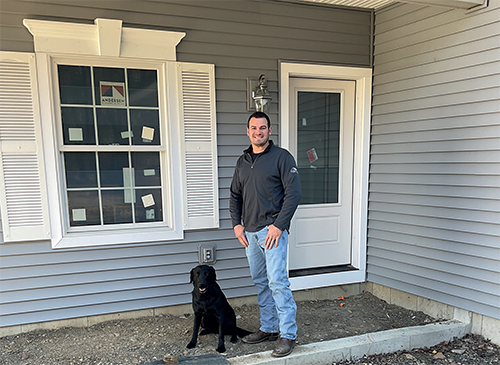 "I had been working for a local contractor, and with that experience I was able to start my own company, American Timber Works. We started off doing a lot of timber framing, partnering with other, larger companies that would use us as a subcontractor.
Customer connections
"Timber framing was our main service for a while, which meant I was travelling a lot. We would take barns down and move them to new locations before rebuilding them as houses. It was hard work and I wanted to do something where I could settle down in one location and start a family, so I started to grow American Timber into a local construction company. Our background in timber framing has always been an important part of the way we work, it has given me an appetite for challenging and different projects, which is one of the key things we focus on for all our customers.
"Our overall mission is to grow the business by creating long-lasting relationships with satisfied customers in the construction industry. It's important to us that we establish strong connections with customers, so that they keep coming back whenever they need construction support."
American Timber is known for taking on especially challenging projects, as Scott reveals: "We take on a lot of complex builds that other contractors may tend to steer clear of. For example, we recently worked on an endless pool project. A lot of people wouldn't have taken that on, because it's so different; it's time consuming, and it's definitely not a cookie-cutter project. We spent a lot of time planning and problem solving in order to get it just right – and we seek that kind of thing out because we enjoy the challenge."
Years of experience working on bespoke designs in the luxury homebuilding sector has helped American Timber Works develop a wide range of capabilities. Today, the company is a turnkey builder, as Scott discusses: "We offer the entire process, start to finish. We often work with customers who have just bought their own land, and are looking for a builder to put their dream house on it. We can provide that, working with them from the design phase all the way through to completion.
"We have recently started working with our first sub division, Owl Creek Estates. We are currently in the process of launching the operation, which will focus on high end and custom home building specifically."
Planned approach
It is no secret that custom homebuilding can be stressful for customers who aren't familiar with the construction industry. In order to give customers the confidence they need, American Timber provides them with a clear five step program. "We use our website to simplify the process and make it as accessible as possible to customers," Scott affirms.
"We make custom homes, which means that everything we produce needs to be tailored to the individual. Our five-step process is there on the company website for people to look at and gain an understanding of the entire process. We find that it offers our customers a bit more confidence going into the project.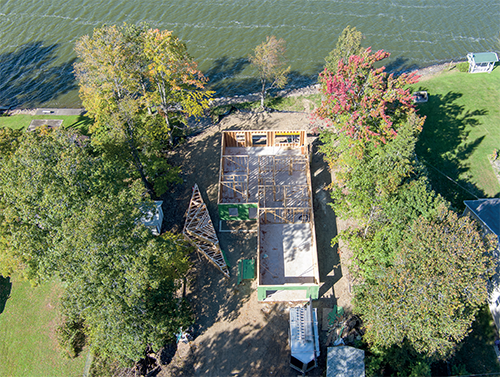 "The first step is our initial meeting. Here we communicate with the customer and get a feel for what their vision is. Then, the second step is building a relationship. We get to know the customer, and gain their trust by being straight forward and transparent. Those are things we live by every day. We then go to step three, which is working on the design and making selections. It's a careful process, we want to take our time and make sure every decision is the right one for the customer.
"Step four is the actual construction process, and step five is the most important: enjoy. Obviously, there are more complex elements to it, but for the customer that should be the natural progression of a project, straight forward with an end product that is ready to be lived in," he elaborates.
Honesty and integrity
These efforts are central to American Timber Works' core mission, as it seeks to build sturdy, long-term relationships with all of its customers. "A large percentage of our work is with people we already know through previous jobs. A lot of it is on smaller scale projects, for example we will build a home for someone and then they will want us to come back and do a renovation or remodel. Although we are focused on large-scale construction, we feel that the remodelling side of things is just as important for building those lifelong relationships with customers.
"We also remain in contact with numerous people that we did projects for years and years ago, and we consider each other friends. It's not all about the money for us; we got into this because we enjoy it. We want to really focus on keeping every day exciting, and building a team here that really loves what they do," Scott asserts.
It is clear that American Timber values its customers, and that is no doubt one of the reasons for its enduring success. As the company continues to experience high demand, Scott and his team look forward to a busy year. "This is going to be an exciting year for us, as we are pretty much booked out. We have a few houses that we are building in the capital district that are pretty large scale, so we are trying not to stretch ourselves too thinly by taking on loads of other jobs.
"I like to keep the company focused on three to five projects at a time, because that way I can keep a handle on quality control. This year is definitely looking good for us in that regard. We have a couple of clients who have some really unique, high-end designs in mind, so we are looking forward to working with them in a few months," says Scott.
Looking ahead, Scott speaks enthusiastically about the future of American Timber. "As far as the long-term future of the company goes, you can never be sure. I don't have a crystal ball, but I can safely say that I think the company is in a good position right now to continue growing and being successful for some time.
"I would like to grow our team a little bit over the next few years, and maybe open up a separate division for remodelling. I think separating those operations, home building and renovation, would help streamline the business and make sure both areas get the attention they need. Other than that, we will continue to work with our core values, honesty and integrity, at the center of everything we do," he concludes.
American Timber Works
www.atwhomes.com
Services: Full service construction