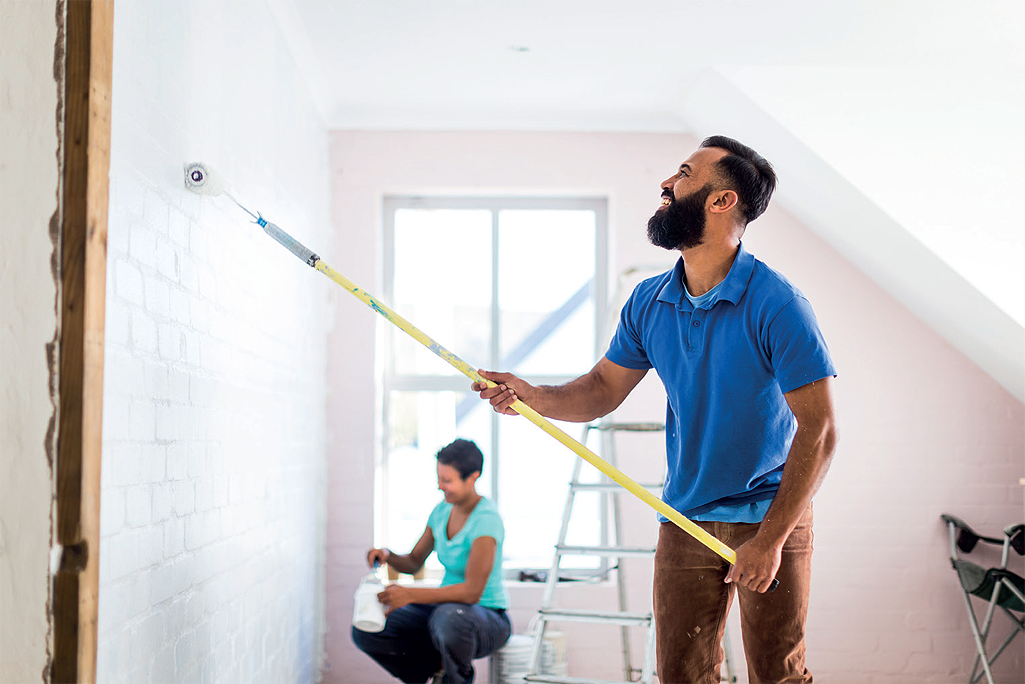 SGS, the world's leading provider of inspection, verification, testing and certification services, is reminding paint manufacturers of the importance of ensuring their products perform well and are safe.
With consumers restricted to their homes during the Covid-19 pandemic, it is not surprising DIY projects have become a popular way to fill time. A OnePoll survey in the US found that 81 per cent of Millennial homeowners had undertaken a DIY project since the start of lockdown.
Redecoration is a common DIY project because it is relatively inexpensive but can have a major impact on the way a property looks. This helps to create a growth industry The global market for paint and coatings, including industrial applications, is expected to grow annually by 4.92 per cent, reaching a predicted $204.83 billion by 2023.
To capitalize on this market growth, manufacturers need to ensure their paints perform as advertised. Consumers may not understand what constitutes 'good quality' in paint, but they certainly know 'poor quality' paint and will know not to buy it a second time. Poor quality paints often have less covering power, which means the decorator has to apply multiple coats to achieve the correct intensity of color. This will leave the consumer dissatisfied, and this can have a negative impact on the brand's reputation.
Manufacturers are reminded that working with a highly experienced, independent testing service provider can help them ensure their paint products conform to customer expectations. By subjecting paint products to comprehensive analysis, deficiencies can be identified before the product reaches the market.
Testing solutions should be conducted under real-life conditions, against the wide variety of factors that consumers may reasonably expect from a paint product. For example, a consumer will expect a bathroom paint to be water resistant. What characteristics a paint must conform to depends on where the paint is to be applied. For example, outdoor paints should be tested for factors such as application, adhesion, age resistance, water permeability, rust resistance (metal paints), and beading.
Bathroom and kitchen paints, however, should be assessed for similar characteristics, such as application and adhesion, but also:
Gloss
Opacity
Washability
Anti-condensation
Water steam permeability
Liquid resistance
Fungal resistance
It is only by testing paint products against the demands of real-life usage that paint manufacturers can ensure their reputation is protected.
Another primary consideration for consumers is safety. Manufacturers need to ensure their paint products comply with relevant market regulations governing safety. This can include the presence of hazardous substances – formaldehyde, volatile organic compounds (VOCs), heavy metals, etc.
Finally, manufacturers should consider the fact that consumers are increasingly demanding environmentally friendly products. In the case of paint, this can mean low emissions. A good way to ensure paint products meet these criteria is ensure the paint conforms to the requirements of the EU Ecolabel. It demonstrates waste quantities have been limited, environmental risks reduced, and the discharge of toxic or polluting substances has been minimized.
SGS is the world's leading inspection, verification, testing and certification company. SGS is recognized as the global benchmark for quality and integrity. With more than 89,000 employees, SGS operates a network of over 2,600 offices and laboratories around the world.
www.sgs.com/hardlines