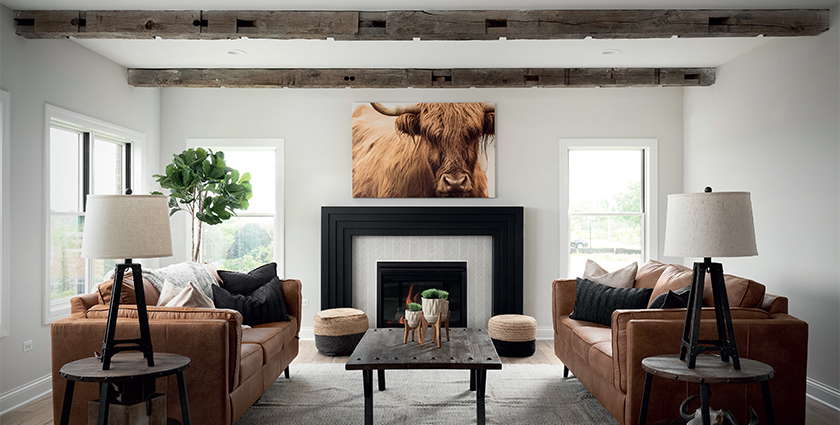 Inspired by design
Defined by its sophisticated and timeless homes, 5th Avenue continues to create stunning communities where no project is the same
For 5th Avenue, homebuilding is about more than just houses. The company continually strives to create thriving communities based on quality, craftsmanship and creativity. Known for its adaptability, hands-on approach and wealth of homebuilding experience, 5th Avenue now looks to expand its geographical reach, and provide even more buyers with the opportunity to make their unique vision a reality.
Founded on the desire to provide buyers with the highest level of quality construction available in the custom market, 5th Avenue has seen ongoing success since its inception. As Vice President of Sales, Alexa Dimperio details: "It's been a real journey since starting 5th Avenue Construction. The company was founded in 2009, building custom single-family homes in Lemont and Naperville, where we still do much of our work today.
"Fast forward 12 years and we have a number of communities in Lemont, Plainfield and Naperville. We completed over 90 homes in the Glens of Connemara and are currently wrapping up 30 single-family homes in the Estates of Montefiori. At the moment, our remaining community is Derby Pines – an eight-lot cul-de-sac community in Lemont off of Archer Road. Our communities are made up of single-family homes that buyers can customize and upgrade according to their wants and needs.
"We have always been focused on building homes that buyers can retreat to and build a life in," she confirms. "People come to us with a vision, and our objective is bringing that vision to life. We have a range of services in our portfolio, including custom teardowns, new developments, and renovations."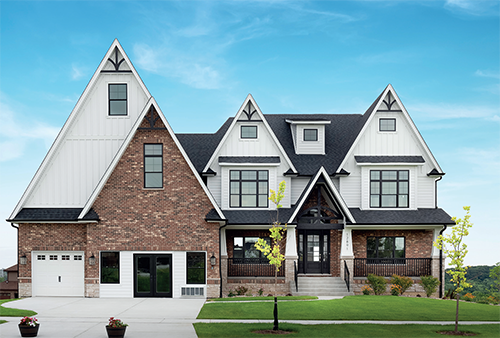 As a boutique home builder, 5th Avenue is run by a tight-knit group of experts. "Our work is incredibly niche. We offer a more intimate, personalized service, which means that our size can often work to our advantage. Our team takes a hands-on approach in an effort to build and maintain strong relationships with our buyers that extend long after closing.
"Our team works incredibly well together. Everyone is confident and experienced in their role, which means they are capable of being autonomous and independent, whilst working together to achieve our goals. We are dedicated to totally transparent communication, which means we are adept at cross-collaboration, both with our home buyers and with other members of the team."
Working in partnership
The smooth synergy between everyone at 5th Avenue allows the company to provide buyers with a flexible, informed, and effective service from beginning to end. As Alexa discusses: "One thing that makes us unique is flexibility for customization. Buyers who come to us for a home can really do whatever they want, whether that means moving walls around and reworking a plan we already have, or starting entirely from scratch and working off square footage. Buyers aren't necessarily locked into option A, B, or C – their choices are pretty much endless.
"That being said, we don't want to overwhelm buyers. We're here to listen to their needs and then use our industry insight and expertise to provide them with information on what is possible, what constraints are in place, and how we could go about achieving their goals in a practical manner.
"Additionally, we are known for having a very in-depth planning and selection process. If someone signs a contract tomorrow, we can start getting plans drawn up with our architect and engineer that same day. Everything at 5th Avenue is done in-house, so it's not as if buyers are bringing in their own plans or architects. Instead, we form a partnership with our clients, working collaboratively to create a comprehensive plan for their home.
"Once the plan is 100 percent complete, our buyers come in for the selection process. They meet with our designers and go through all of the materials and design elements of the home. We allow our buyers to take as much time as they need for the selection process; whether that's two months or six months. It's all about their timeline and how quickly they want to get things done. After all, building your own home is supposed to be an exciting and fun process, we don't want to rush them. In addition, the more time we spend in planning, the more we can guide our buyers and help them get the most out of their build."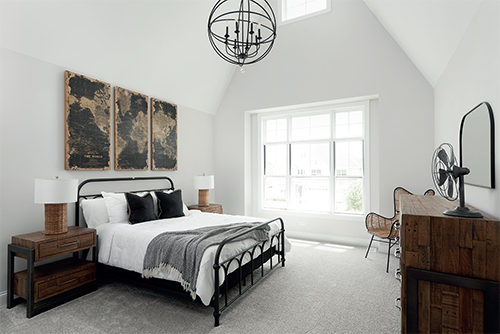 Building dreams
A keen insight into contemporary housing styles has helped 5th Avenue to create custom homes that are inspired by modern approaches. "Our home designs are influenced by market trends, and popular buyer preferences. It's really important that we understand what buyers are seeing value in currently, and what factors go into making specific designs more effective than others.
"As a boutique custom homebuilder, we pride ourselves on building distinctive homes – homes that stand out in a neighborhood and really capture your attention," says Alexa.
One of the company's most recent projects, 12891 Collina Lane, epitomizes 5th Avenue's unique blend of contemporary style and bespoke charm. "12891 Collina Lane was an exciting project for us, so it was all hands-on deck for sure! The community was originally a large venue, which was then developed into the Estates of Montefiori, consisting of 35 single family homesites.
"12891 Collina Lane was originally planned as a model home. We were open from 11am-4pm every Saturday and Sunday where prospects would visit, or I would hold buyer meetings. It's not about selling that specific property, but more about showcasing the potential of the community and the kind of spaces we can build there.
"Buyers go under contract at the base price of their desired floor plan, which includes the land itself. From there, buyers have the flexibility to upgrade options based on their preferences. What are their must-have design elements and amenities? What are their preferences? Using that information, we can build a budget around them."
With numerous other exciting projects nearing completion, the next few months are full of opportunity for 5th Avenue, as Alexa confirms: "We have properties, in progress, available for sale in Naperville. We also have a brand-new townhome development, Reilly's Meadow, in Lemont that is set to break ground this summer. The site will be comprised of 20 townhomes, which will be released in phases. We aim to release the first round in July of 2022. These are perfect for buyers who are looking to downsize or are looking for change, so that's a very desirable, opportunistic parcel.
"In the long run, our main goal is just to continue building the homes of our buyers' dreams while supporting the communities in which they live. We are always looking for land, and in the next few years we plan to expand to South Florida where we can continue to grow our brand and prosper as a company," she concludes.
5th Avenue Construction
www.buildwith5th.com
Services: Custom homebuilder