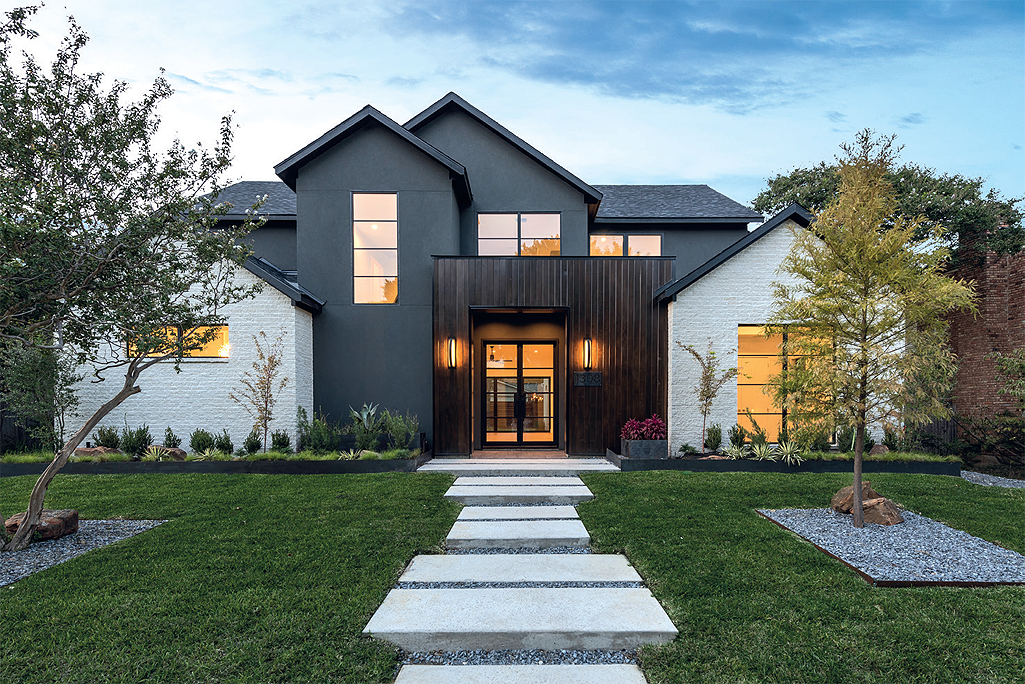 An eye for detail
3rd Street Custom Homes started life in the early 1990s as a family business. As Founder Jeff Stegich reveals, this approach was adopted at the time because most of the projects that the company undertook were the family's own investments. "But as time has passed, demand from clients hiring us to build or remodel their homes has changed how our business functions," he said, before going on to explain how 3rd Custom Street Homes has evolved since. "Build to Suit jobs are our driving force at 3rd Street Custom Homes now. Furthermore, we pair the services of 3rd Street Custom Homes with our own real estate brokerage – Stegich Group Real Estate – and this gives us the ability to help clients to find their dream home, and if we can't find the perfect house, we can build it for them! 3rd Street Custom Homes continues to evolve as the demand for our product increases."
The projects undertaken by 3rd Street Custom Homes are located in Dallas, North Dallas, Richardson, Highland Park and University Park, and can range in cost from $250,000 to $5 million.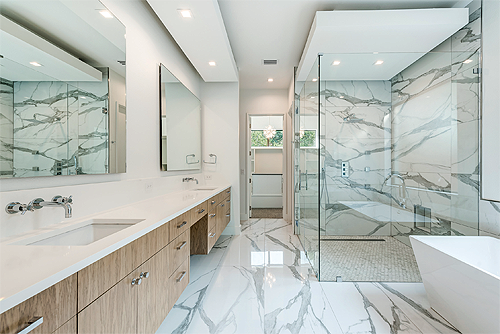 What unites them all is the attention to detail and personal touch that Jeff brings to the job site, and his willingness to go far above and beyond what is normally expected of a house builder. As a result of his dedication, the company can point customers to a past portfolio of extraordinary builds, that include interesting innovations combined with beautiful and functional interiors.
Close relationships
Alongside the changes in the business itself, another evolution that Jeff and the Stegich team have seen is in the style of home that its clients are drawn to. Originally the trend was for a craftsman-type look, but this has progressed through to much more contemporary designs. "Although we are proud of every project we complete, over the past few years we have been able to build some very modern new homes that have really pushed the envelope as far as design is concerned," Jeff confirmed. "We love being the first to do things, and when we had the opportunity to build these new modern homes, we knew it would be an impressive task to complete. The new homes we have been building definitely are remarkable due to the up-to-date styling that our clients are demanding. They are contemporary designs that certainly stand out to the public."
A browse on 3rd Street Custom Homes' entry on www.houzz.com quickly illustrates the stunning end products that result from the company's endeavors. Not only striking to look at from the outside, the interiors are also spectacular, with no detail left undone, from the eye-catching light fittings, down to the sleek and luxurious bathroom finishes. "All of our projects highlight how we work with our customers," Jeff asserted. "If you notice, none of our projects are the same, because all of our clients have different tastes. Whether it's paint colors or different veneers on cabinets, every one of our homes is fully and completely customized via the decisions that we make through the close relationships that we form with our customers."
The intimate client relationships that Jeff mentioned are a critical component of 3rd Street Custom Homes' success, as they enable an essential two-way flow of communication and ensure that everyone is on the same page. This philosophy extends to the people that work for and with the company on the construction side (the business uses sub-contractors for the construction and fit out processes). "We believe that the people side of the business is the most important part," Jeff stated. "While anyone can put out a good product, it takes more than being able to build a house to stay in business. Treating people correctly and taking care of our clients means that they keep coming back to us, whether it is for advice, more updates on their homes or referring us to their friends and family."
Full transparency
The success of this approach can be observed thanks to the Houzz online reviews, where satisfied customers share glowing praise for the work undertaken by Jeff and his team. Heralded by one customer as 'one of the hardest working builders I have had the honor of working with' and another as 'consistently of the highest quality', the comments shared by past customers of 3rd Street Custom Homes allow no doubt that its standards and work ethic are not like those of an average contractor or builder. But as Jeff was happy to confirm there's no magic formula or trickery involved – just honest, hard work and dedication to the end result. He also noted that adhering to a budget and being open about spending has proved a very successful approach for his organization. "The secret to our business' success over the last 30 years is having no secrets," he said. "We are a full transparency builder with completely open books to our clients, and this approach has kept us on track with our clients, as they appreciate the honesty and knowing where their money is going.
"We used Buildertrend.com to keep up to date budgets on all our projects along with balancing our books for projects at the end of the week," he continued. "This proves to be the most efficient way for us to stay on track and provide our clients up-to-date budgets."
Expansion plans
Nevertheless, the costs associated with builds are always a complex area to navigate and 2020 added to the challenge with the arrival of the coronavirus pandemic. Jeff noted its effects: "The biggest challenge that Covid-19 has had on our business is the pricing of materials," he confirmed. "The instability of pricing on things such as lumber has caused budget problems more than anything. By having a close-knit relationship with our suppliers, we have attempted to stay ahead of these curves as pricing continues to change. Organization is the key to any business, with that being said, you have to be very organized when handling multiple projects at one time."
From its small beginnings, 3rd Street Custom Homes has grown into a well-respected and reliable name in the home building market in the Dallas area. Having achieved and maintained a name for levels of build and interior quality that are almost unbelievable, Jeff and his team are entering the New Year with further ambitious aims for the future. "We believe there are big things ahead for 3rd Street Custom Homes in 2021, by keeping our heads down and continuing to put out the best products that we can, we always believe that good things will fall into place for us.
"With interest rates being at an all-time low, we believe that the market will stay promising and clients will continue to want to upgrade their homes. So, in the next three to five years we foresee further expansion for 3rd Street Custom Homes.
"The goal is always to keep the same quality control as well as putting out a superior product, but we do expect to grow the business and be able to create more products on a yearly basis and therefore increase the size of the company."
The success of 3rd Street Custom Homes will be aided by what Jeff describes as an 'influx of new businesses and the relocation of citizens to the Dallas/Fort Worth (DFW) market'. He anticipates the area will continue to grow in popularity. "With Dallas and Texas in general keeping their doors open for the most part during the pandemic, we have seen a lot of businesses looking to relocate as well as homeowners looking to move here," he said. "This will be a driving factor as we move into the upcoming years. Supply is low in Dallas, and the demand is only getting larger."
Whatever heights of success that 3rd Street Custom Homes achieves, what remains a solid truth is that business will continue to maintain its specialty of turning dreams into reality for clients. "While being a custom builder we strive to do whatever we can to accomplish what our clients are looking, for while still creating the highest quality and the best product for them," Jeff concluded.
3rd Street Custom Homes
www.TheStegichGroup.com
Services: Custom Home builder and remodeler